Person on the Street Sports
"How has COVID-19 affected sports for you this year?"
For this person on the street various students from various grade levels at Pleasant Valley High School were asked: "How has COVID-19 affected sports for you this year?" The Saga wanted to investigate what, if any, effects the Coronavirus pandemic has had on Pleasant Valley's many student athletes. The responses of the athletes varied greatly, with some stating COVID-19 has had minimal effects on their sports seasons, and others claiming COVID-19 has drastically changed their experiences with sports this year.
.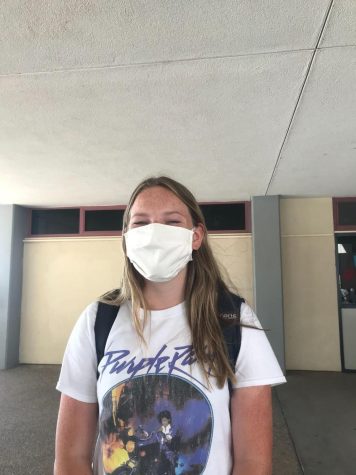 Abby O'Donoghue, a freshman on the girls soccer team, explained that this year because less people are playing sports her JV team, "has had to play varsity teams for soccer because not a lot of people have JV teams." Additionally, she mentioned that due to COVID-19 her team, "has to wear masks at practice, so it is harder to breathe."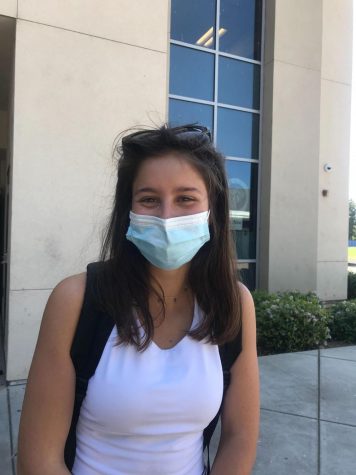 Marina Saez, a sophomore on the girls tennis team, said that if it weren't for COVID-19 she feels like she, "would have more people and would know more people" on her team. She said that she thinks her team would be a lot closer if it was a normal school year.
.
.
.
.
.
.
.
.
.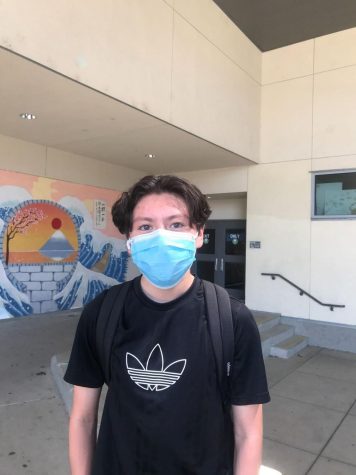 Omar Partida-Rico, a sophomore at PV, says that COVID-19, "has made me not play a sport". Omar used to be on the Pleasant Valley soccer team, but is not playing this year. He says that COVID-19 "made more work and made it so I don't have time." He stated that he is also partially choosing not to play, "because of safety." The various effects of COVID-19 ultimately made him decide to pause his participation in soccer.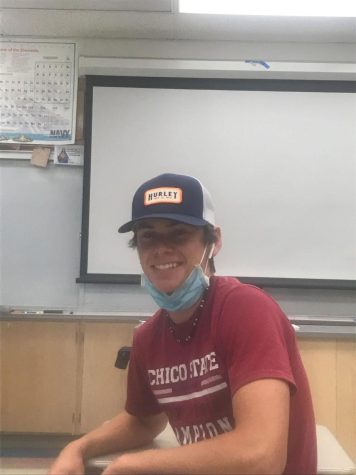 Joe Greytok, a junior on the PVHS football team, stated that for his sport COVID-19, "hasn't really made much of a difference…sports are still after school…the only thing that is really different is wearing masks." Specifically in regards to football, he said "we are still in full contact, so it doesn't really matter much to me." He feels that COVID-19 has had a minimal impact on his sport.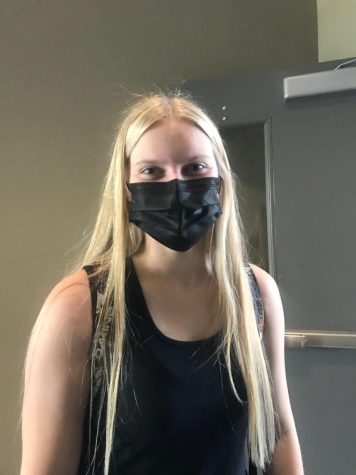 Kaylea Lindley, a senior cheerleader, said that COVID-19 has changed a lot of things in her sport. "For cheer, we started tryouts like normal, but then practice kept on getting cancelled like every other month." Lindley explained that while her team ultimately didn't get a competition season, "we competed in one online competition, which was a new experience…and now we are just doing sidelines." The cheer team is doing sidelines for five games in total, whereas normally they would cheer for at least ten games. They ended up cheering much less than they normally would have due to COVID-19.
Leave a Comment
About the Photographer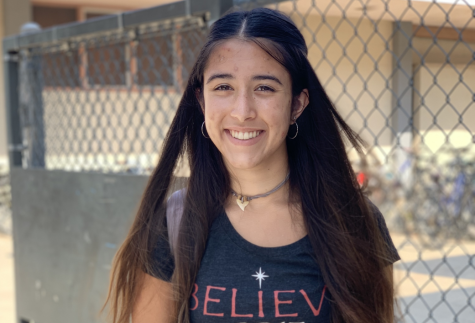 Henley Roy, Staff Writer
Henley (2022) has written for the Saga for two years and enjoys journalism because it helps her stay connected to her school community. In her free time,...