"We Not Me" Basketball Game Unites Athletes
On February 9, PVHS held the We Not Me basketball game. The game returned allowing our school's large population of special needs students to participate in a basketball game. The game allows these students to come together with our basketball players and play in an exciting and inclusive environment.
When asked why this event is held, the coordinator, math teacher and boy's varsity basketball coach, Tim Keating, states, "It's my way to have the basketball team give back and teach them some life lessons. We used to do some things at the Jesus Center and the hospital but I didn't feel like I was doing enough. The idea gives kids on our campus the family culture vibe here." And this game was extremely evident of this family culture here at PVHS.
The game was extremely entertaining for everyone attending. The event started with the players being introduced and running through a tunnel made of the basketball team and cheerleaders. The participants all took their turns shooting the basketball into a hoop and showing off their skills. The crowd was very supportive, cheering and shouting for each individual athlete as they took their turns. Keating admits, "We were always hesitant. It's always awkward sometimes, but the guys got really into it. They were so good with the kids and broke the barrier of awkward."
When the actual game started all the kids were shooting the ball, dribbling, and passing; they were all in. Some kids wanted to share the ball and passed it to their opponents which is why Molly Smyser called it, "The nicest basketball game ever." As the players scored and made baskets the student section proved to be exciting by yelling, clapping, chanting, cheering, and more. It was honestly the most wholesome experience of the year so far. It was wonderful to see students of all kinds of abilities support each other and cheer on each other.
It was really heartwarming to see all of these kids' faces light up every time they made a throw or when they were being cheered for. When asked about the crowd's favorite part of the game the general answer was, "The smiles and joy you could see on the competitors' faces."
This basketball game was a celebration of the students we have here at school, and maybe even a sign we should celebrate these students more often in true Viking spirit.
Leave a Comment
About the Contributor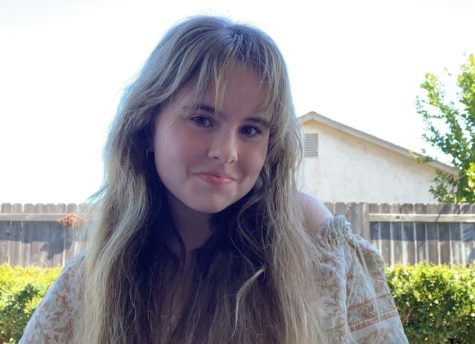 Abigail Harrell, Editor-In-Chief
Abigail (Abbey) Harrell is so excited to return to the SAGA as the Editor-in-Chief! She cannot wait to spread the news and voices of our community. Though...