Celebrating the Women of the World
March is a celebration of women's history that many people may not even realize. There are numerous breakthroughs that women have achieved from earning the right to vote to becoming the person with the most Grammys ever, women have continued to persevere throughout all of history.
There are many women who are unknown by most of the public due to the fact that their ideas and contributions have been stolen by men. An example of this is Alice Ball who invented a treatment for leprosy that was so revolutionary it remained the medical standard for over two decades, whose work got stolen by Arthur Dean who took credit and renamed her invention after she died. Another example is Margaret Keane who is famous for her 'big eye' portraits who had her work taken and sold without her knowledge by her own husband who took credit for the pieces. Hedy Lamarr for wireless communication, Marion Donovan for disposable diapers, Elizabeth Magie Phillips for Monopoly, Rosalind Franklin for the DNA double helix, Ada Harris for the hair straightener, Esther Lederberg for work in microbial genetics, Cien-Shiung Wu for work in nuclear physics, as well as countless other women for countless amounts of things.
As of recently, there are still a multitude of women who are paving the way for future generations of women. As of February 5, 2023 with 88 career nominations and 32 Grammys, Beyoncé is now the person with the greatest number of Grammy wins ever. Beyoncé also became the first Black woman to win the dance album category, which has been giving awards since 2005. Junko Tabei became the first woman ever to summit Mount Everest and the first woman to ever complete the "Seven Summits" which is a challenge to climb the highest mountain on each continent. Serena Williams has the most grand slam tournament wins ever at a total of 23 victories, surpassing Rafael Nadal and Novak Djokovic who have both consistently been voted as best male tennis player and who both have 22 grand slam wins.
Speaking with some of the women on campus, it is a consensus that Women's History Month is a great way to celebrate accomplishments made by women of our past and present. A student here at PV, Natalie Potter, says that "learning about the contributions of women inspires [her] to work hard in school" and that "it's empowering to have a month that honors women." Rochelle Garrett, a PV English teacher, mentions that "although [she] loves the fact that there are months that celebrate minority groups" she wishes that someday we will longer need these months "because those groups will have achieved equal respect and status in our society." Garrett also expresses that "until that day [she] will relish the opportunities [these] months give us to celebrate the accomplishments and contributions of these marginalized groups."
March has 31 days in total, which means you have 31 days to celebrate, learn, and give thanks. Celebrate all the advancements achieved by the great women of our history. Learn about the great women of the present, including the ones that are family and friends. Give thanks to all the women who have taken care of you, guided you, and been an inspiration to you. Happy Women's History Month!
Leave a Comment
About the Contributors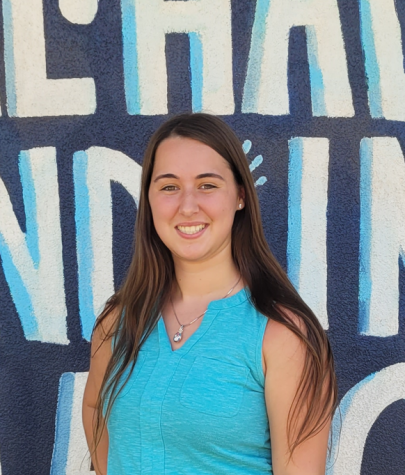 Makenna Wines, Editor-In-Chief
Makenna Wines (Class of 2023) is a senior, and this is her second year on The Saga. Last year, Makenna was the web designer for the club, and she really...