How Much Do You Know About Your Teachers?
Here at Pleasant Valley High School we have some pretty outstanding teachers. Some specialize in physical education, teach in classrooms, or even work in our school's library. To show some appreciation for some of these amazing people, The Saga wanted to highlight the traits that make our teachers themselves. To start off, on behalf of The Saga, we wanted to give a big thank you to the teachers being written about today, as well as every other teacher not mentioned, and thank you for choosing to teach at our school.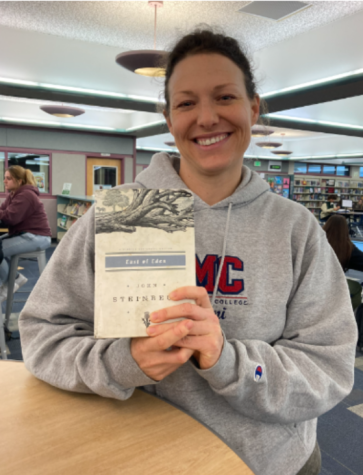 Katie Sarginson is a mother of two kids, dark chocolate lover, and a librarian. In 2012, Ms. Sarginson temporarily became a librarian for a year and a half. When she moved back to Chico, she started teaching English again, which is the degree she graduated with at St. Mary's College. Her favorite thing about being a librarian is "connecting with the students with good books and getting to hear their feedback." "I love PV," she says with a bright smile on her face. She has been teaching at Pleasant Valley High School for four years.
Oh course, one of Sarginson's favorite hobbies is reading. She says, "I read a ton; reading is my big hobby." Even though she doesn't have a specific favorite author or favorite book, she really likes East of Eden by John Steinbeck. Along with reading, Sarginson also does yoga as another one of her hobbies.
When she was in college, she had the opportunity to study abroad, which took her to Italy. This was a great opportunity for Sarginson, as it led to her visiting her favorite place to travel to: Rome. Along with traveling around Europe, she also spent a month in Brazil. Although she has never visited Ireland, Sarginson grew up Irish, her family has always celebrated Saint Patrick's Day. For years, she would wear a different green outfit for every day of March. So naturally, her favorite color is green. "Green has always just stuck with me," Sarginson mentions. Despite celebrating most St. Patrick's Day traditions, she does not go around pinching people on Saint Patty's Day if they are not wearing green.
Brooke Whitburn graduated from Chico State with exercise physiology and a minor in coaching. Ms. Whitburn started teaching her first year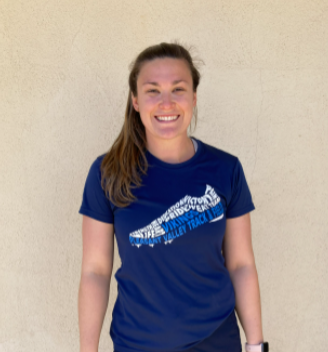 of Physical Education (PE) at Bidwell Junior last year. Now she teaches PE at Pleasant Valley High School along with Fitness For Life. Back at Bidwell, students always got her and Mrs. Valencia mixed up. Whitburn comments, "Sometimes we'd even play it off at the beginning of the year and pretend we were each other." She still does that, even at PV: with her, Katherine Paul, and Jenna Juanerena, other PV physical education teachers. Whitburn's favorite thing about her job is "getting students who wouldn't typically be involved in PE and physical activity and getting them to enjoy it."
Her favorite ice cream flavor is chocolate chip cookie dough and her favorite color is yellow. "I love sunflowers and sunshine," Whitburn says. Whitburn is a very outdoorsy person, always up to go on a hike or go bird watching. Another favorite thing of hers is to go camping. "The Cloud" or "Lassen National Park" are her favorite spots. Whitburn once went on a 10 week long road trip. She traveled over 10 thousand miles! She covered 13 different national parks, 13 different states, and even traveled up into Canada. Her main goal was to travel to all the national parks. Only 37 more to go!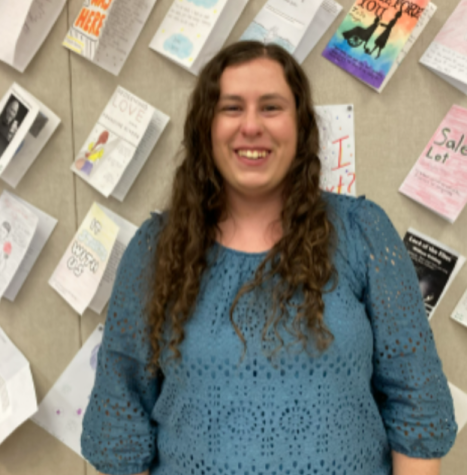 Karleigh Neilson started her Spanish-speaking job in 2014 at Paradise High School. Now, at Pleasant Valley High School, she teaches Spanish I and Spanish II. In addition to teaching these classes, she also works at Marsh, teaching an Intro-Spanish class. Neilson graduated from Azusa Pacific in Southern California, and she took a Spanish class throughout her entire college career. Neilson originally went to school at Long Beach State and set out to be a physical therapist. However, she was only in school for kinesiology a year before she transferred to becoming a Spanish teacher.
Neilson first started to learn to speak Spanish in eighth grade at Bidwell. Then, at PV she continued learning throughout her high school years. "There was a teacher that I really admired and looked up to…She was the one who developed my love for speaking Spanish," Neilson says. Her favorite thing about her job are the kids. Neilson remarks, "I get to teach something that I'm passionate about, something that I adore and something that was opened to me that I never really considered." Neilson wants to "ignite that passion in others, too."
Some hobbies of hers are reading, walking, or hiking with her husband and family. Bidwell Park or Table Mountain is always a good choice, which is where she actually got married. However, she says her favorite spot to visit is the ocean, saying, "The ocean is my number one."
Thank you to all of our teachers for everything. We are one big Viking Family, and we are so appreciative for all that you do for us. You are teaching us how to succeed and how to do our best. Pleasant Valley is lucky to have you on their staff.
Leave a Comment
About the Contributor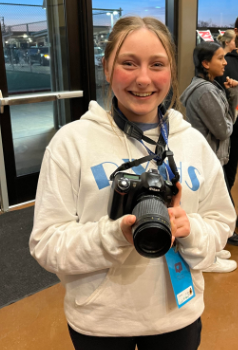 Greta Hauser, Editor
A sophomore at Pleasant Valley High School, Greta Hauser is very dedicated to her job as editor on the paper. Where she writes articles and edits. Ever...