How the Loss of a Faculty Member Affects Us All
Losing someone close to your heart is always a hard thing to deal with. Loss fills us with grief that can change the way we function daily. Recently, both Inspire High School and our own PV High School have experienced the loss of faculty members on campus. These losses of loved members of our community have affected the way students and teachers behave and feel.
Back in March, one of Inspire's beloved history teachers, Steven Tadeo, unfortunately passed away in a car accident. The loss was unexpected and broke the hearts of many students and teachers on the campus. Tadeo was a well loved teacher on campus, many have described him as fun-loving and warm. I attempted to reach out to some students at Inspire to ask them about their late teacher, however, nobody wanted to speak on the matter. I think this really shows how heavy Tadeo's passing left the students' hearts. Whenever he passed away a few months ago, students' Instagrams were filled with tributes to the life he lived. Everyone truly showed how missed Tadeo will be to the entire school.
In April, a campus supervisor, Scott (Scotty) Givens, also passed away. Scotty was said to be a very social and outgoing man. Kaz Posada, a sophomore, states, "I remember Scotty would walk into the library every morning and tell the librarians good morning. He always had a smile on his face and it was always something to look forward to." The week after Scotty's passing there was a white board set up for him. People could write positive notes about him. Things such as, "You will be missed", "I'll never forget you" and, "Forever loved" were written on the board. Scotty truly left a positive impact on our school environment and will truly never be forgotten.
A teacher or faculty member passing away is always a sad event. It leaves people feeling emotionally drained, dejected, and sometimes just hopeless. Though this event is awful, it could bring a community together. Teachers and students alike both came together and created tributes and memorials to the passed teachers. In true school spirit, even when losing someone important, people always find the light at the end of the tunnel.
View Comments(1)
About the Contributor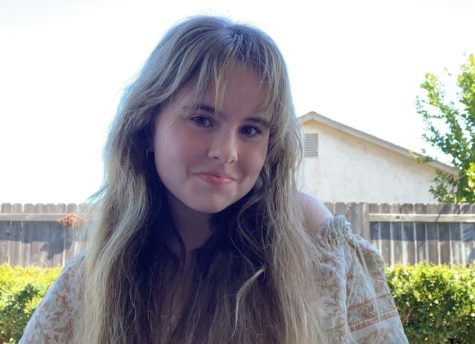 Abigail Harrell, Editor-In-Chief
Abigail (Abbey) Harrell is so excited to return to the SAGA as the Editor-in-Chief! She cannot wait to spread the news and voices of our community. Though...