The Gift of Tongues
Communication is key to almost everything; relationships, employment, personal life, travel, and especially education. Language credits are required to attain a high school diploma, but there is still freedom in choosing which language to pursue. Taking into account the fact that there is a large Spanish-speaking community in the Chico area, the most popular secondary language to English in Chico schools is Spanish. Chico High offers Spanish and French, Pleasant Valley offers Spanish, Japanese, and formerly French, and Core Butte offers Spanish, French, and American Sign Language (ASL).
With language being such an effective skill in everyday life it can be an important, deciding factor for parents when choosing which school to enroll their child or children into. With Core Butte being one of the only high schools in the Chico area that offers ASL, it can be an appealing option. "Most students take all four years of sign language rather than completing all four years of Spanish," depicts Eliza Carr, a student at Core Butte. She goes on to say further that "with Mr. Noble [the ASL teacher] being partially deaf, he is a well experienced and [an] exercised instructor for the language, making the class very popular." By giving the students the ability to graduate bilingual, schools have also given students the opportunity to put that skill on a resume and apply it to a career.
Language use is not just applied in a professional space but also in a fun and vacation environment. French is a language that is used mainly when traveling to areas that speak it. Then there are also languages that are taught to help communicate with neighbors and even distant families and so on, such as Spanish. Jessi Wallace, a student at Chico High, elaborates on her experience with Spanish, "I have taken three years of Spanish, Spanish 1, 2, and 3, but I know that a lot of people skip Spanish 4 and go to AP Lang Spanish." She goes on to say that Chico High "offers a lot of Spanish classes; they offer Spanish 1, 2, 3, and 4, AP Language and then Spanish Speakers 1 and 2," which gives students the opportunity to learn Spanish and to strengthen their Spanish if they already have the basics.
Being bilingual, going into any kind of workforce, especially jobs such as nurses, and customer service is an extremely helpful and impressive skill to obtain and exercise when being considered for work or a position. Being able to communicate with neighbors, teachers, students, peers, coworkers, and so on, breaks down barriers and opens new doors; the gift of tongues. The gift of tongues is not just a talent, it is a skill that can be learned and strengthened, speak and open new doors.
Leave a Comment
About the Writer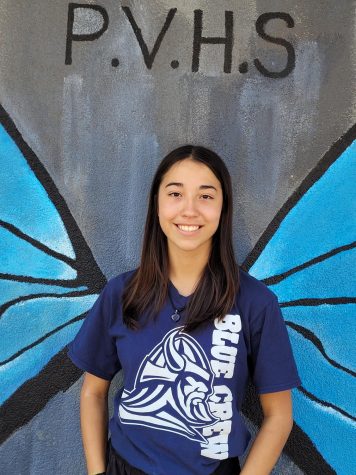 Lydia Lugo, Co-Editor-In-Chief
Lydia Lugo (Class of 2023) is a senior student at Pleasant Valley High School. Lydia is in love with photography, and she enjoyed taking a Digital Photography...