Upcoming May Events
After a long break from social gatherings and school events, certain activities have begun to reappear. With about a month left in the school year, students anxiously await to hear whether or not traditional campus events will be held. An exciting event, sure to return this year, is Dance Day.
Señora Topete is excited to bring back Dance Day! PV teachers Señora Topete, Señora Martin, Monsieur Becker, Señora Gregoire, Señor Jaime and Señora Calhoon will be running dance day over two days this year. They want to ensure both AM and PM students taking a world language class get the chance to learn about the cultural dances of the languages they are learning.
"I worry because we are a little loud… but we feel [Dance Day] is so important, so out of respect for our students, we continue to do it every year" Senora Topete explained. "This year, because it's a split class, we have Dance Day on May 5th and May 6th. It was tradition for it to be held out on the field but when they built the Yale building, we were able to use the beautiful amphitheater. This year, because of COVID, it is scheduled to be on the football field…but it may end up moving to the field."
After 28 years, this PV tradition continues to bring joy to both students and faculty alike. Students taking a language class this year should look forward to this cultural event in the upcoming weeks.
Sadly, other potential upcoming events are still up in the air. Without clarification on what is allowed and what isn't, Student Government is unable to lay out a solid plan for the student body.
Claire Jacobsen, a PV senior and ASB Secretary said, "So far we haven't heard back about [all] the events we have proposed. We're still waiting on approval from the district. We're doing our very best to do whatever we can in these circumstances," she added. More information should be available soon, so stay tuned!
One event that will be happening is prom. Juniors and seniors will be allowed to attend PV's 2021 prom on May 8th so be sure to watch out for more information and buy tickets for this exciting school event!
In recent weeks, students have attempted to get tickets for the returning sporting events. According to PV's Athletic Director, Pam Jackson, "There is a possibility that we will continue to increase numbers at our events. Currently, we offer four tickets per athlete and coach, and they are suppressed to be immediate family members only."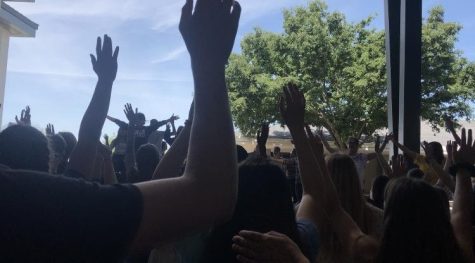 Spectator rules are based on the seating capacity of the venue at which the sport takes place. For example, anything held in the football stadium can seat more people than anything held in the gym. If Butte County continues to drop tiers and have low numbers of COVID cases, more people should be allowed to attend games.
More information will continue to come out in the coming weeks about what the end of the year will look like for students at PV. Check The Saga, Google Classroom, and listen to the bulletin for updates!
Leave a Comment
About the Contributors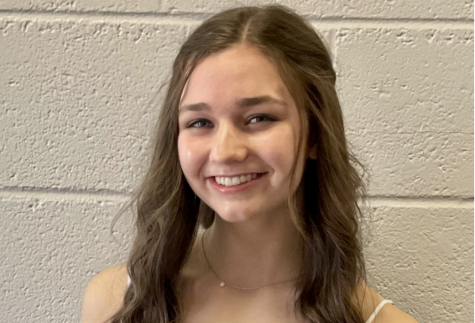 Natalie Chaplin, Editor
Senior Natalie Chaplin is a second-year writer and is the editor of the Feature Page. Outside of school, she is an elite-level dancer with North State...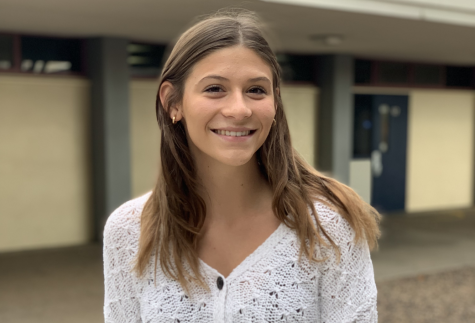 Molly Brown, Editor-In-Chief
Molly Brown is a Senior at PVHS and this is her second year writing and editing for The Saga. She wishes to inspire others to share their voices and to...