Top 10 Things To Do In Chico
Some people feel that there is nothing to do right now and staying at home can be repetitive. Fortunately, there are many fun and COVID-19 safe activities you can do here in Chico!
Visit Bidwell Park
Bidwell Park is a perfect place to go enjoy the outdoors and get some fresh air. There are many activities you can do in both Upper and Lower Bidwell Park. You can take a stroll or a bike ride through Lower Park, and you might even spot some peacocks! A popular Chico activity is hiking up Monkey Face in Upper Park and watching the sunset. There are many other trails in Upper Park where you can find beautiful views such as the South Rim, Guardian Trail, and Annie Bidwell Trail. There are also many swimming spots such as a Bear Hole and Alligator Hole. Bidwell Park offers many trails to keep you entertained, out in nature, and having fun every hour of the day.
Golf at Skyway Golf Park
Golfing is a great activity to spend your time on and get some physical activity. At Skyway Golf Park you can reserve a time to golf throughout the course or learn how to hit the golf ball at the tee. Skyway Golf Park's hours are from 7:30 AM to 7:30 PM. Maddy Waller, an employee at the Golf Park explained "We don't have any guidelines because golf is pretty distanced, but we ask that you can't come in the shop unless you need to use the bathroom and you are wearing a mask."
Skyway Golf Park number: (530) 899-8108
Visit Saturday Morning Farmers Market
Another fun thing to do is attending the Saturday Market. There are many delicious foods, drinks, and products for you to buy! You can do your part in supporting local businesses as well by shopping in different booths. Saturday Morning Farmers Market is located at 2nd Street and Wall Street and is held from 7:30 AM to 1:00 PM.
Visit Thursday Night Farmers Market
The Thursday Night Market is going to be back soon! Starting May 6th, it will start again and run through September 16th. Thursday market is the perfect event to listen to local music, buy fresh produce, get henna tattoos and more! The Thursday Night Market is located on Broadway and Second Street and is from 4:00 to 10:00 PM.
Have a Picnic at Wildwood
Wildwood Park is a great place to enjoy your picnic in the nice spring weather. The park has a nice open grass area where you could enjoy a picnic. There is also a sidewalk bordering the park, so you could walk, skateboard or even bike. Wildwood Park is located at 100 Wildwood Ave, near the roundabouts on East Avenue.
Hang out Downtown
If you are looking for something to do on a nice spring day, going downtown is somewhere you could go shopping, eat and walk around to check out the cool shops Chico has. There are many delicious restaurants to choose from. One of the very popular restaurants located in Chico is Burgers and Brew. Burgers and brew is open on weekdays from 11:00 AM to 10:00 PM and on Fridays and Saturdays from 11:00 AM to 11:00 PM. Trevor, the manager of Burgers and Brew said "we are a burger joint, some of the most popular burgers are the bacon cheeseburger, and our more unique burgers are the smoked aged cheddar burger, spicy guacamole burger, and BNB cheeseburger." There are also many shops to check out in Downtown Chico and opportunities to window shop and look at unique products that Chico's local stores offer. The Chico skatepark is nearby too. In 2018, the park was remodeled, so it's fairly new and improved.
Visit Melody Records
Melody Records is the perfect place to purchase records, posters, rings, crystals and more! Melody Records is most popular for its wide selection of rings. You can also make custom jewelry from a large selection of beads, strings, and charms. They also offer vinyl records, CD's and tapes from all different genres and artists for reasonable prices. Melody Records' hours are from 10:00 AM to 6:00 PM and Sunday's hours are from 12:00 PM to 5:00 PM.
Participate in a Community Cleanup
Chico needs your help in making sure that our community is clean and safe. You can help contribute to the community by going to the community cleanup. These cleanups are held from 9:00 AM to 12:00 PM and are held by C.A.R.D. There are many locations around Chico that you can clean and help contribute to making our town a better place.
For more information on Community Cleanups, visit this link: CARD LINK
Take a Ceramics class at Chico Ceramics
Chico ceramics is a great place to unleash your creativity and learn ceramics skills. Skilled artists will teach you how to make anything ceramic including bowls, plates, and sculptures. Chico Ceramics offers a kiln so your creation can be baked and finished right at their own location. They also have many colors to paint your creation with! A variety of classes are offered at this studio, from beginning to advanced courses. Chico Ceramics is located at 198 East 11th Street.
Information on classes can be found here!
Grab some boba
It has been getting warm recently, and there is nothing better than drinking something refreshing. Grab some boba tea from Boba stop, Gelayo, Boba Tealicious. Dave Kim, the owner of Gelayo jokes there are too many flavors of boba to choose from, but he said "my favorite is banana, everybody likes Taro." These boba locations offer many different flavors, toppings, and types of boba. How convenient that one of these locations, Gelayo is right across the street from PVHS!
Leave a Comment
About the Contributor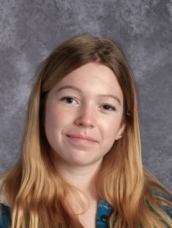 Anastasia Avdeeva, Staff Writer
Anastasia Avdeeva (2024) has a bunny named Cooper and is a snowboarding fiend.