The Prom Dress Shortage
As prom crept up quickly on all of the students, the stress of finding outfits, dates, tickets, and more became unbearable. Students of all ages rushed to get dresses. However, as a result of only having two weeks' notice, the dresses and necessities were scarce.
Senior Carli Rosenquist explained her experience of the prom rush. She said "I hadn't found my dress yet and my friends did so I was really stressed because prom [was] in a week! I finally found an amazing dress and the weight was lifted off my shoulders. I [was] nervous that my dress [would] be too big since we had to have it ordered…[I prayed] it [would come] in on time and [I would be able to] get it fixed before I wear it! But overall prom [was] a blast because even if some things [may not have] [worked] out, I [was] still surrounded by a bunch of friends [and had] a great time!"
Many people were forced to order online or drive out of town to find a dress because there weren't many options available in Chico. Even though the events were stressful, Rosenquist still showed her excitement for just being able to finally have a dance and spend time with friends during her last year in high school.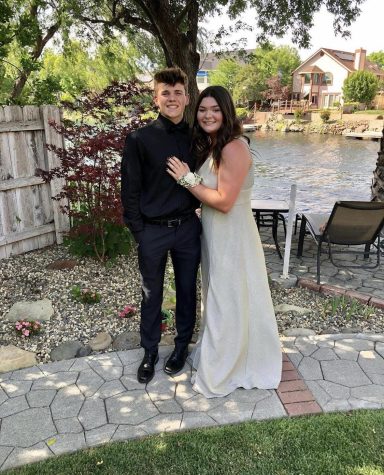 Isabelle Vallejo is another senior who struggled to find a dress on such short notice. "It was really difficult to find a dress because for the most part what [was in Chico was the only option and there] wasn't really time to order and it was also really hard to find someone who could alter if you did get a dress online. I'm honestly just happy we were able to have some time at prom. With everything going on this year we've had little to no senior events so to be able to have one of the bigger events [was] nice."
Isabelle was also very grateful to be able to spend time with friends and have a senior event to make her senior year more memorable. Though dresses are scarce, a common theme has surfaced from the deprived seniors just glad to be able to go to an event with all of their friends.
Lottie Farley, a junior who went to prom, shared her experience as well. "It was very difficult finding a dress but the whole experience, in general, is exciting and I'm glad to be able to experience it with my friends!" Even though all the normal necessities were hard to find for prom, nobody let it ruin their night and their excitement leading up to it.
Leave a Comment