Skating Into the Holiday Season With the Chico Ice Rink
The Chico Ice Rink is returning for its second year this holiday season. Last year, this rink was introduced to the public and was a massive hit with residents of Chico. The rink was a major success, bringing in around $340,000. Considering the boom of popularity last year it is only expected to be an even larger popular attraction.
Located in the heart of downtown Chico, the rink will be running from November 17-January 9th. Admission to get in is generally $8, however, anyone under the age of 16 only has to pay a $6 child admission fee. Along with admission to get in, you must pay a $7 ice skate rental fee. The rink will be open Monday-Thursday from 4-9 P.M. and Friday- Sunday from 12-9 PM.
This year there are many different activities that will be offered at the rink. Some activities include skating sessions, party events and special event nights. Consider trying your hand in skating and maybe find a hidden talent in skating with the skating lessons that will also be offered at the rink. The ice rink also offers concessions to those both skating and spectating. Snacks such as hot cocoa, cookies, chips, nachos, and apple cider are all served. Ice skating downtown is the perfect opportunity to get into the winter holiday spirit with the surrounding festive lighting and trees.
Besides being a popular attraction for residents and visitors of Chico, the rink may also be an advantage to local businesses downtown. With many people coming downtown to skate some families and friends may go shopping before and after their skating session or maybe grab dinner at a local restaurant. Especially with the holiday and Christmas season, many people may get some gift shopping done during their visit to the skating rink.
Many people enjoy visiting the rink with their friends and family. Molly Smyser, a freshman says, "As a beginner in skating, I found myself to be kind of good at ice skating." The rink can be an opportunity to find new passions. "It was really fun to go and hang out there with my friends because we were all new at it and it was a fun experience," Smyser states. Josie Lomas, a junior explains, "I hadn't been ice skating in a long time, but when I went to the rink downtown I really enjoyed myself! The ice rink was not too crowded, and it was really nice. I like how they had snacks and drinks, it really fit the holiday spirit." This shows that the ice skating rink is a really good opportunity to have a good time and a chance to get into the holiday spirit.
The Chico Ice Rink is an exciting chance to celebrate the holidays before they're over. If you are looking for a cheerful time maybe go and support local businesses and check out the rink! Put yourself into the shoes of a skater (quite literally) and have a wonderful time gliding along the ice with those you love this winter.
Leave a Comment
About the Contributors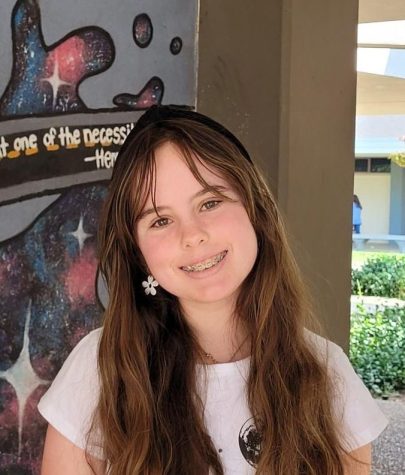 Abigail Harrell, Editor
Abigail Harrell (Class of 2026) enjoys all things associated with the artistic side of things. She enjoys writing (both fiction and nonfiction), reading...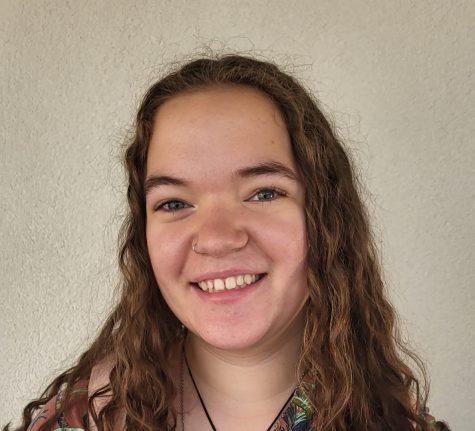 Merri Shiger, Staff Writer
Merri Shiger (Class of 2023) is a senior at Pleasant Valley. She wants to go to college and major in English, and after school she aspires to be a high-school-level...