Seniors Accept The First Ever Win For Buff Puff
"Buff Puff" is the newest upcoming tradition at our very own Pleasant Valley High School. On November seventeenth, at seven pm, the seats in the Varley Gymnaismum were packed as they awaited for the first ever Buff Puff game at Pleasant Valley. Buff Puff games work the same as any other high school level volleyball game, six players on each side of the court where they are to play four rounds to twenty-five and then a fifth round to fifteen, if it comes to that.
Juniors may have won both coin roses but that's when their winning streak came to an end. Excited students watched eagerly as the referee, Mr. Jackson. blew the whistle which began the match. Quickly, points were scored. Luke Kremer, on the senior side, scored the first two points of the match after a short volley between the two sides. The first ace of the game also went to the seniors thanks to Jackson Blakley. Daniel Carralero completed the first game with an ace, giving the seniors the upper hand.
The second game went to the juniors, although the seniors did put up a good fight with Robbie Foster scoring the first ace of the match. The third win, again went to the juniors. The fifth and final game only went to fifteen points, the seniors won this tie-breaking round. All of them celebrated, jumping with joy, as they accepted the trophy.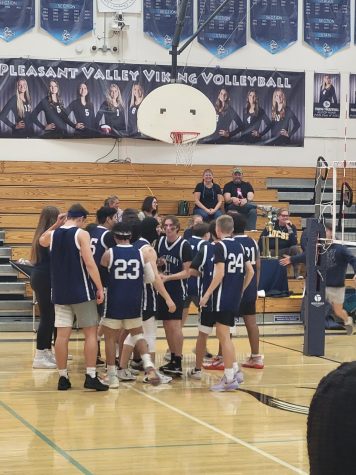 The highest number of kills went to Luke Kremer with twenty-four kills while the highest number of kills for the juniors went to Jack Grunesien with ten.
A special thanks to Mrs. Burton for doing the announcements and Miss Hanson and Hullin for being the line referees. Without them, this game truly would not be able to have been put on.
Leave a Comment
About the Writer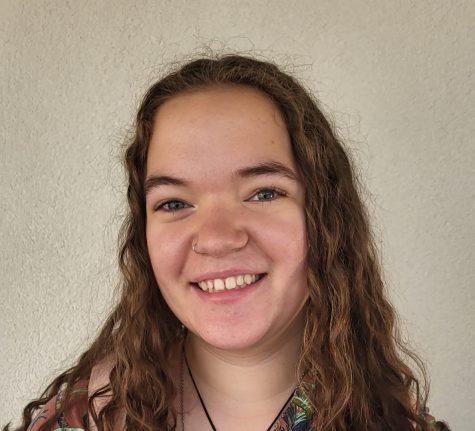 Merri Shiger, Staff Writer
Merri Shiger (Class of 2023) is a senior at Pleasant Valley. She wants to go to college and major in English, and after school she aspires to be a high-school-level...