Key Club Donates Food to Chico State Food Pantry
During the week of November 7 through the 17, the Key Club at Pleasant Valley High School organized their annual canned food drive called "The Hungry Wildcat Food Drive" to give donations to the Chico State Food Pantry, located at 400 W 1st street. The Chico State Food Pantry helps students and staff facing food insecurity, which is described as "the state of being without reliable access to a sufficient quantity of affordable, nutritious food." At the food pantry, students and staff simply have to show their ID cards and they can get all the food and other products they could need. The food pantry also has many kitchen items, such as pots, pans, silverware, plates, and hygiene products, such as toothbrushes, tampons, pads, diapers, soap, and other basic needs products. Most of the fresh fruits and veggies come from the Chico State agricultural program, where the students grow produce in the hundred-acre lot. The pantry also works alongside the basic needs program that helps students with housing and tuition for those living below the poverty line. The pantry helps many students and staff with a simple swipe of a card.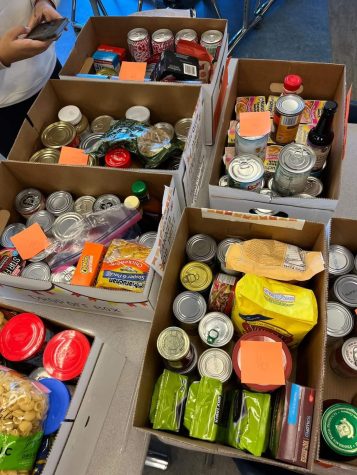 With the Key Club's food drive, students were able to help this program and those it benefits. Raising around 250 food items, Key Club was able to send all of these donations to the organization. Although this campaign is over, there will be another opportunity next year for Vikings to donate again and to hopefully raise the number of donations.
Leave a Comment
About the Contributors
Veronica Shiger, Editor
Veronica Shiger (Class of 2023) is currently a senior in high school and is starting her first year in The Saga. She spends her time drinking chai tea...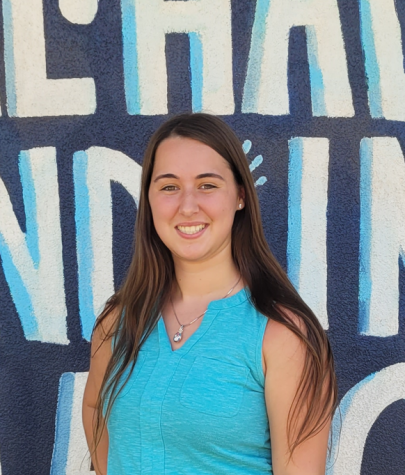 Makenna Wines, Editor-In-Chief
Makenna Wines (Class of 2023) is a senior, and this is her second year on The Saga. Last year, Makenna was the web designer for the club, and she really...