Clubs Recruit New Members at Club Day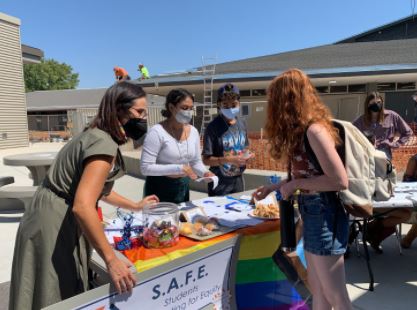 At PVHS there are many clubs available for everyone to join. Student Government held Club Day on September 1st in the new senior quad where clubs set up individual booths p to display information about the clubs. Our campus includes a variety of clubs that strive to promote community involvement, academic excellence, or just to have fun and hang out with friends.
Senior Hayley Meyer said, "I thought it was fun to meet new people and see new faces, I enjoyed seeing people branch out and participating in all activities such as joining Karaoke Club!"
Junior Ashiya Vasudeva, president of Key Club, said, "I loved seeing all of the different people interacting with one another and finding new clubs that they resonate with. Also, I look forward to meeting all of the new members!"
Senior Faylinn Berkowitz said, "the energy at Club Day was really awesome, I felt encouraged to join and I liked the school spirit."
Senior Ethan Besnard said, "Running the Interact booth allowed so many volunteers and members from our classroom to make me excited for the club and the events and makes a big difference in the community."
Students are also encouraged to join peer mentoring and have the chance to both be a mentor or to get extra help. Peer mentoring is a new club on campus. Those interested in being peer mentors can gather in the library after school and aid those who need help.
Senior Ryan Daughtery said, "it was nice to see the variety of clubs, and span of interests, the SAFE club had different candy and foods from different cultures, it was interesting to see how they incorporated multicultural foods."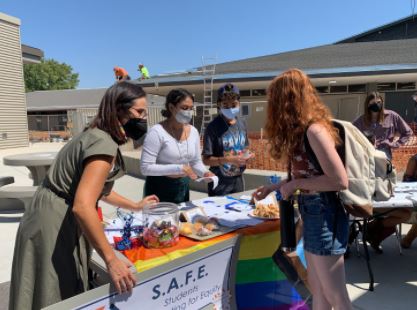 If students would like to create their own club, they can pick up a charter in the office from Activities Director Stefanie Volk and then submit the application to the Student Government. To be approved, students must have twenty supporters of the charter and an advisor.
These options are open to all and promote students to voice their opinions and participate in events. All these clubs on campus are free to join, mostly student-led with a faculty advisor, and can give students new opportunities to experience what it is like to be part of a club and the Viking Family.
To join a club, use the Google Classroom code in the table below or stop by the Student Government Offices in O1b for more information.
Leave a Comment
About the Contributor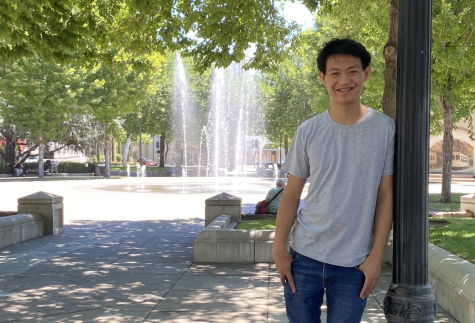 James Fong, Staff Writer
James (2022) joined the Saga his junior year and loves playing musical instruments, joining new clubs, and wants to travel the world.