All the Details on the Graduating Class of 2022
Graduation is coming around this June 2nd and it's approaching sooner than ever! Many seniors from the Class of 2022 seem to be anxious and a bit unprepared for graduation, but they're excited to move on to their next adventure in life. 
When asked about how they feel about graduation, senior Brooklyn Longueria answered, "I'm excited but I'm also sad because I have to leave for college." Another senior, Ashiya Vasudeva, answered with a similar statement claiming, "I have mixed feelings about graduation. Part of me is really excited but the other part of me is thinking how leaving high school will be a big change. " 
So do they feel prepared to graduate? Longueria states, "I feel kind of prepared but with COVID I feel like I missed out a lot in high school." Although Vasudeva says, "I definitely am prepared to graduate. Most of my classes are kind of already done and it's kind of my chill time now." After asking a group of seniors what their opinions are on graduation also, many feel unprepared yet excited for the upcoming steps they have to face in their futures!
But what is graduation this year all about? The Office Manager of PVHS named Charlotte Mallory has all the answers. There is no limit to how many guests are allowed to attend so feel free to invite anyone you may like! Plus, everything is absolutely free and no tickets are required! The time and date for graduation are Thursday, June 2, 2022, at 8:00 p.m. at the Asgard Yard, which is located in the PVHS Football Stadium. Graduates are expected to be at the staging area in the CFA by 7:00 p.m. to prepare and practice for the ceremony. However if family members and friends would like to arrive there early to get good seats, the gates to the Asgard Yard open up at 6:00 p.m. Also, if an individual cannot make it to graduation, they can simply watch the live stream of the ceremony on YouTube which will be provided by the PVHS website. 
If you find yourself needing more information, feel free to stop by Charlotte Mallory's office to have your questions answered. This ceremony is a monumental occasion for the graduates of 2022 to celebrate their accomplishments in the four-year progress they've made at Pleasant Valley High. Congratulations to the Class of 2022 and have a great time on June 2nd!
Leave a Comment
About the Contributor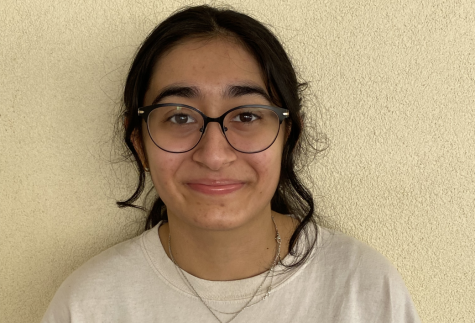 Ashita Kumar, Staff Writer
Ashita, a senior in her first year with The Saga, loves to read and practice the piano in her free time.