Student Government Officers Lead with Enthusiasm and Confidence
President: Gabrielle Mino
Mino is a Senior this year, and knows the importance of participation, "I want to get everyone involved on campus." Coming back to school after the heat of the pandemic, Mino wants the Viking Family to feel comfortable, "I hope when students come to school they feel happy with all the events we are able to put on."
Vice President: Alli Williams
This year Williams wants PVHS to be united, "I want all grades to be together, there should not be division within the upper and lower classmen, we are all one big family" and she hopes to start a pattern of cohesiveness within the Viking community.
Secretary: Avery Hoffman
Due to Covid, we have missed out on certain school events, yet Hoffman aims to get PVHS back on track. "I want to make sure all the events run smoothly, and to get everyone involved in our school this year."
Treasurer: Jackson Blakley
This year Blakley hopes to spread the Viking spirit, "It's all about the community and comradery, contributing to make the school a better place," a powerful message.
Publicity: Adeline Steinbach
Steinbach enjoys being connected to our school through ASB, "My favorite thing about PV is the environment and people. I encourage Vikings to not stand on the sidelines, make a difference!"
Clubs and Activities: Brooklyn Longueira
With her ASB position Longueira plans to make an impact at PVHS, "I want a positive outcome with everything at PV, and hope students become more involved with the clubs at PV" contributing to her impact.
Rally Coordinator: Emma Devine
Stugo has given Devine the opportunity to learn how to be a better leader on campus. This year she has thrilling rally ideas, and hopes to be able to hold them, "We are planning a really exciting Almond Bowl Rally with an awesome theme, and I hope students get a kick out of the school spirit!"
Athletic Commissioner: Anna Isherwood
Isherwood loves supporting PVHS from behind the scenes. "I love supporting our sports teams, especially the sports who do not see as much recognition. It is fun to see how those athletes react because they are not the mainstream sports."
Spirit Coordinator: Fallon Fatchen
Fatchen loves Stugo for its ability to bring the school together, "I want everyone to have a place, get them involved, and show school spirit."
Student Government, and especially the ASB representatives, are working really hard to make this year fun for students at PVHS, and they all hope to see everyone involved to make the best out of our circumstances!
Leave a Comment
About the Contributor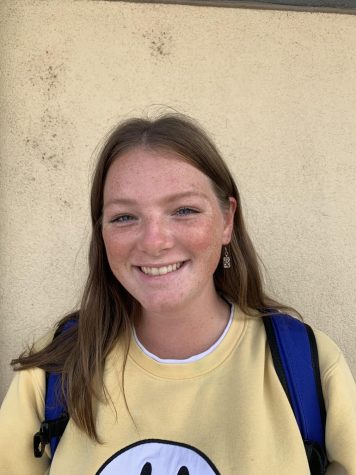 Laney O'Donoghue, Publicist
Being a part of the story that is told is important to senior Laney O'Donoghue, and she appreciates the opportunity The Saga provides her to do this. 

This...