A Trip Through High School
Recently, incoming freshmen from each middle school came to visit Pleasant Valley and explore the variety of classes and opportunities that this school offers. During their trip, many students were exposed to the different clubs and electives that are offered here on campus, such as Friday Night Live, Key Club, Student Government, and classes such as Ceramics, and Psychology. While these activities may seem familiar to PV students, the 8th graders were exposed to possibilities they had never seen before.
The PV Saga put out a survey for freshmen to participate in, and of the ones who took it, many were most impressed by the welding elective. In close second came House of Blue, and for third place was child development. Honorable mentions that impressed the students were student government, culinary, as well as how large the campus and stadium are.
As for future expectations the 8th graders have, 35.3% are excited about the classes Pleasant Valley offers, and 29.4% are excited about the sports programs. However, 11.8% are excited, but worried, about making new friends.
As the next year rolls around, and the 8th grader's transition into this new stage of their life, things might be challenging for them. Freshman year is difficult, but it can be made easier with support, encouragement, and resources. Do not be afraid to help the incoming freshman, it is likely they will need guidance but be too afraid to ask for it. As always, with the help of our student body, Pleasant Valley aims to create a welcoming and supportive campus for all.
Leave a Comment
About the Contributor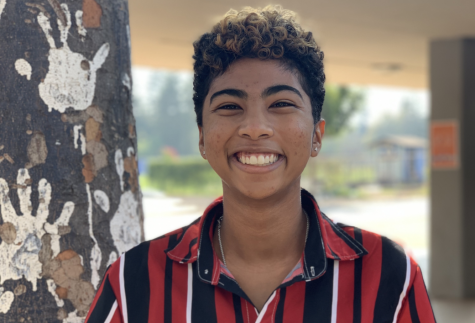 Asha Lal, Artist
Asha is a Senior and onto their second year in The Saga. They enjoy writing to connect with the community and to express creativity. In their free time,...