Chess Club Making the Moves
PVHS' clubs offer students a variety of options to better help them form part of the school community. In Chess Club, students can meet new people who share a common interest in chess, no matter the skill level. 
Despite COVID still having a lingering presence in school life, clubs have managed to return to a new normal and continue with club activities. For example, back in November, PVHS was able to host a small chess tournament, in accordance with the COVID restrictions, where Chess Club won second place. Later in February, Arthur Sargsyan, Aniel Sandhu, Aaron Mesfin, and Davit Hambardzumyan each competed at Palermo Middle School and won first place. 
Vice president Aniel Sandhu admits, "The time and effort that we needed to get that trophy was intense and stressful." 
Every club member is exceedingly dedicated to the game, they meet unofficially every day to practice, which in turn has allowed them to do well in competitions.    
Though competing is only a small fraction of the club's overall purpose and intention. President Arthur Sargsyan highly encourages anyone interested in chess to join because it is "a great place to make friends and the community is great."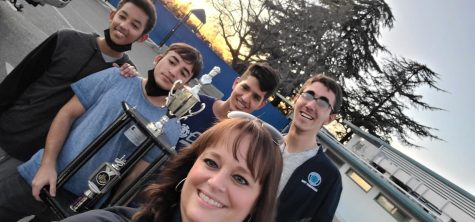 Chess Club meets on Wednesdays during lunch to play chess, talk about upcoming tournaments and learn by competing against one another. Senior Isaac Collins states, "It is really fun. I get to hang out during lunch and play chess." 
Math teacher and Chess Club advisor, Rahlna Rollins, adds, "Learning chess is a process but anyone is welcome to come in. There are enough advanced players to help anyone new to the game."
Chess Club is open to everyone at PVHS, so if you are interested, stop by room Y-211 on Wednesdays during lunch. 
Leave a Comment
About the Contributor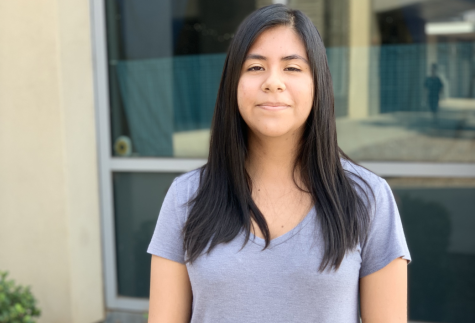 Yulisa Guzman-Rangel, Staff Writer
Yulisa Guzman, a senior at PV, enjoys reading, following recipes, and caring for the environment. Her interest in writing springs from her affinity for...