Baseball and Softball Kicks Off the Spring Season
After a whole year of playing the season under strictly mandated COVID regulations, the softball and baseball seasons are set to begin under normal circumstances. Both girls and boys teams look strong so far with much young talent setting up for a successful season. 
The season will begin with the first JV and Varsity tournament to take place at PVHS. Senior and Varsity player Nicolena Holen shares, "I'm looking forward to my senior season, winning games, playing league games again, and maybe even getting a chance to win the section title alongside my teammates throughout the season." Holen was offered a scholarship to Simpson University and had her signing ceremony at the end of January. "I'm super excited to play softball up in Redding, I wanted to stay somewhere close to Chico and Simpson was everything I was looking for in a college," says Holen.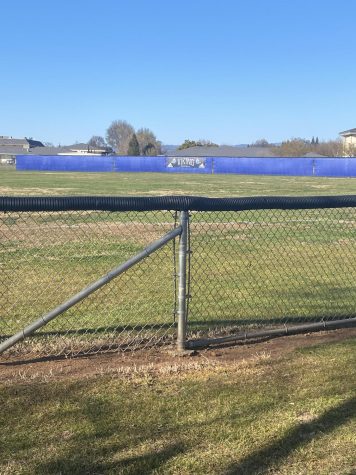 Seniors especially are more focused on creating their performance-based goals to make up for the year they lost due to COVID for their last year playing at PV. Senior and Varsity Softball player Delaney Kelm explains, "I plan on growing this year by putting 100% effort into every practice and game this season. The more work I am able to put into the game, the better my skills will be able to shine through." Kelm's plans for playing softball in college are still to be determined as she considers many of her scholarship opportunities. "I have talked to several different colleges because I participate in multiple sports. I'm really just hoping to play at least one of the sports I play when I attend college this fall!" says Kelm. 
Both JV and Varsity Boys Baseball teams are well underway. The Varsity Boys' team is composed of strong players with a fair mix of juniors and seniors on the team, including a total of eleven returning Varsity players from the previous year. The first home game of the season is set to take place on Saturday, February 26 against Lincoln High School. 
Senior and Varsity Baseball player Raymond (RJ) Priddy says, "We are looking to build on a great season than the last, where we went 19-1. I'm looking forward to playing a full league schedule and especially for the return of playoffs after not having them the past two years. I'm also looking forward to playing in our upcoming tournament in San Luis Obispo where there will be some great competition." Priddy has officially committed to the U.S Coast Guard Academy in Connecticut where he will continue his journey of baseball. 
Excitement and motivation stir as the team works their way to the playoffs, which was something many sports weren't able to experience due to COVID restrictions. Junior and Varsity player Spencer Lee says, "It excites me knowing that our team has a chance to bring the championship trophy back to PV. I am looking forward to the playoffs this year because we have a very talented group of guys that I believe and trust which can bring this team a long way throughout the season." 
As both the JV and Varsity teams of softball and baseball gear up for their seasons, they prepare to gravitate towards the events that weren't available to them in the previous year, the playoffs, by working even harder with their teammates.
Leave a Comment
About the Contributor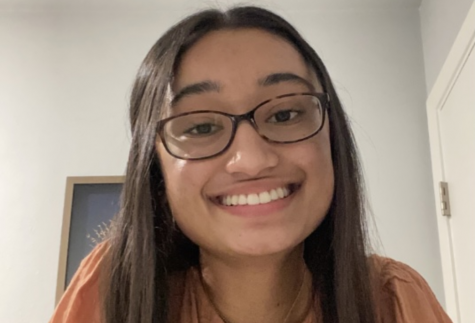 Diya Patel, Staff Writer
Diya, a senior, is one of the staff writers, and this is her second on The Saga. She loves spending time with her family and friends and volunteering to...