Chico Common Collective Collects Clothes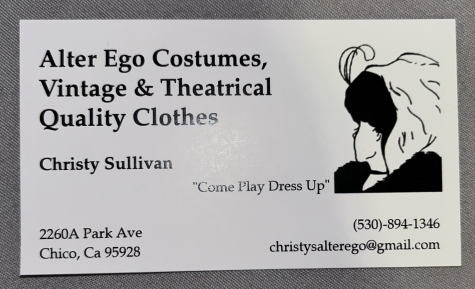 It's always fun and rewarding to give back to others in the community of Chico, and that is exactly what The Chico Common Collective is doing. The staff of this generous organization are teaming up with Alter Ego Costume shop and are conducting a clothing drive for the 6th St. Youth Center. If you have been interested in getting rid of any clothing, Alter Ego encourages you to drop off any unwanted pieces to their location, 2260A Park Avenue.
When asked about which clothes they are mostly looking for D'Artanion Markowski (a fellow member of the Chico Common Collective staff), answered, "Anything! But mostly men's clothing and winter wear. No underwear or socks unless they are still in their original package."
Common Collective's main purpose of organizing this clothing drive is to "start the year off right by doing the 'New year, New me' type of thing. Give everyone the opportunity to clear out their old clothes," claimed Markowski.
Alter Ego is Common Collective's main partner but when they recently heard about the 6th St. Youth Center a couple months ago, they wanted to generously give back and assist them with their mission considering COVID-19 had hit many local businesses like a storm.
As for upcoming events for the Common Collective, they are also planning to have a fashion show somewhere in the near future.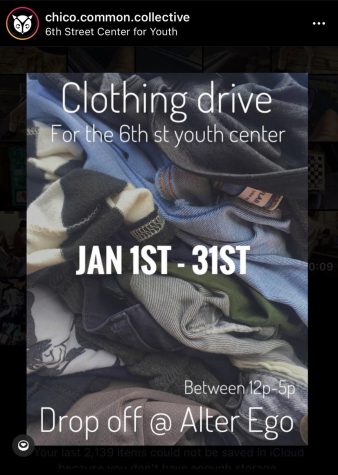 Markowski shared, "We were racking our brains on how we could help the community with our event in a deeper way."
As of now, Markowski and his staff are mostly "looking forward to seeing people drop off their old selves and finding themselves in this new year. As well as seeing everyone bundled up this winter. At the end of it all, we just want to see the community come together and support each other through this winter."
It takes the action of one to make a huge impact on all. Chico Common Collective's clothing drive ends on the 30th and we anticipate the results of the donations.
Leave a Comment
About the Contributors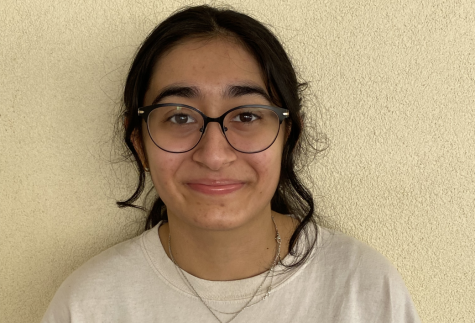 Ashita Kumar, Staff Writer
Ashita, a senior in her first year with The Saga, loves to read and practice the piano in her free time.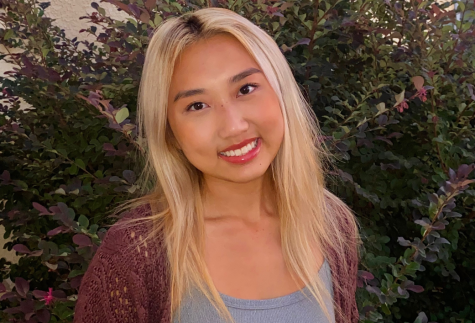 Destiny Lee, Editor
Destiny Lee is returning for her second year as an editor! She hopes that she can create a space where her peers can stay connected, be empowered, and...