Wherefore art thou, Vikings? Romeo and Juliet comes to PV in January!
There are numerous talented artists at PVHS. Many of them have a passion for theatre. They display their creativity and talents by joining the school play and leaving the audience in awe every time. 
These brilliant actors will once again come up on stage this year to present the famous Shakespearean tragedy: Romeo and Juliet. Colby Kennedy (junior) and Destiny Lee (senior) will be playing the leads. 
There will be two shows in January 2022 that will take place in Pleasant Valley's CFA. On Friday, January 28th, there will be a showing at 6:00 pm and the last show on Saturday, January 29th will be a matinee showing at 1:00 pm. 
If you would like to buy tickets, they will be held at the Viking Vault on campus and on the PVHS website for $6. Although, if you are not able to purchase tickets in advance, there will also be tickets available at the door of the CFA for $8.
Kelsey Sciligo is a junior and has been participating in theatre for the past three years. Not only is she co-directing the play but she will also act out the part of Romeo's best friend and cousin, Benvolio. 
With having to act and direct, Sciligo shares that, "[the] biggest challenge with [her] role is juggling time between being an actor but also the Shakespearian language. Most lines are also quite long and it can be challenging to get them memorized as adapted for modern viewers." 
As for other characters who will blow the audience away, Liz Harkey (junior) comes to mind.
"Liz Harkey is playing the nurse who is the funniest character on the show. Liz will be a source of comedic relief," Sciligo insists, "bold comedy moments will bring light to the drama and tragedy." 
Mrs. Janette Allen is the faculty advisor and co-director of the play. Allen encourages students to buy tickets and shirts that will be on sale in the student store. 
Allen explains, [her] role is to plan and implement every aspect of play production, from the set design to the costuming, to the performances" However she says, " I am not doing it alone [because] we have an amazing co-director Kelsey Sciligo who is responsible for much of the directing"
" We are also benefiting from the experience and assistance of Phil Morgan, Chico Unified's facilities manager," says Allen.  
Allen firmly believes, " All the actors are phenomenal, and the audience will be blown away by each and every one of them. She adds, " the audience should expect lots of action with exciting sword fights, sigh-worthy romance, laugh out loud moments, grand dance scenes, and of course heart-wrenching tragedy. 
" Prepare to fall in love and have your heart broken," she advises.
It is also important to add an honorable mention to the costume designer. Allen says, " Lola Miller (sophomore) has designed beautiful examples of Renaissance fashion." 
Allen summarizes the play by claiming, " [the] play is a celebration of student talent, hard work, and leadership. The script was adapted [by Ms. Allen] to suit our cast, this moment in time, and our Chico and North State audience. This version of Romeo and Juliet is inclusive, representing all abilities, gender identification, and ethnic diversity. It is a true celebration of Theatre Arts and our PVHS community." 
To learn more about the cast and crew, check them out on Instagram @pvhs_theatre_stagecraft
Make sure to buy your tickets and support our Viking Family!
View Comments (1)
About the Contributors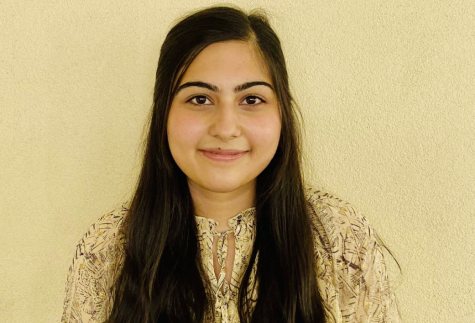 Rida Rehman, Editor
Rida, a senior, joined The Saga in 2021. She writes to record moments and to express her thoughts. She enjoys reading and spending time with her family.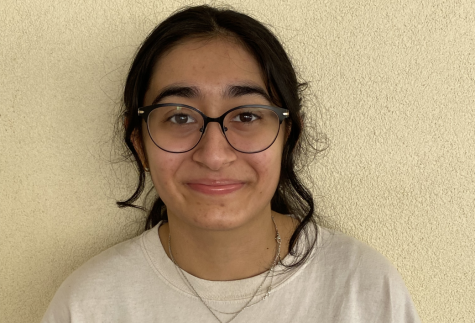 Ashita Kumar, Staff Writer
Ashita, a senior in her first year with The Saga, loves to read and practice the piano in her free time.