Students Celebrate Their Favorite Holiday Traditions
December is a month full of holidays and traditions, one where families all over the world gather  to rejoice in the last moments of the year and to celebrate a new year forthcoming. Students at PVHS celebrate many unique traditions, like Christmas, Hanukkah, Kwanzaa, and New Year's Eve. 
Senior Noah Thomas explained, "I love to celebrate Christmas with my family, I am very grateful for having dinner with my family, and we celebrate by opening presents and getting up early in the morning." 
Others on campus have started winter traditions early that will last until January. Senior Patsy Wilcox explained how she celebrates the holiday season and said,  "We cut down a Christmas tree the day after Thanksgiving, we go to Butte Meadows each year, and we decorate our house inside and outside. I also love to watch Elf every year. It's my favorite tradition and I just recently bought an Elf-themed monopoly, which is something I'm looking forward to this year." 
Sophomore Lance Katigbak said, "I enjoy celebrating Christmas because  I like getting presents and decorating the tree. One year I got a Nintendo Wii." 
Mary Ferris, the faculty member who works in the library, is excited to celebrate Christmas with her family. "I love to watch my favorite movie called Just Friends each year! I also love to celebrate Midnight Mass every year!" Midnight Mass is known as the traditional Roman Catholic church celebration to honor Jesus' birth. 
Junior Ali McKeown added, "I love going ice skating with my family and drinking hot chocolate!" 
Winter break allows students to rest and relax from the constant pressure and stress of school. Some students will spend their break at home and others will  take vacations. This time is an opportunity for families to reconnect, share, and make memories together. Through the variety of winter activities, students on campus celebrate their own customs and traditions with friends and family.
Leave a Comment
About the Contributor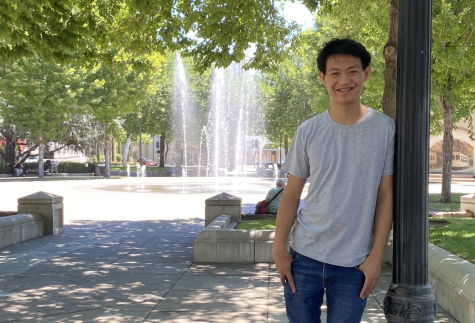 James Fong, Staff Writer
James (2022) joined the Saga his junior year and loves playing musical instruments, joining new clubs, and wants to travel the world.