PVHS Band Awes the Community
Due to COVID-19, the Parade of Lights that was previously scheduled to happen during the month of December was canceled; much to everyone's dismay. But like a bright star on top of the Christmas tree, the PVHS Band decided to find a different and safer alternative. This resulted in the March Band Ambush! 
The band teacher, Casson Scowcroft along with Coach Sarah Thaxton, and their students were looking forward to the event, but they would have liked to still do both even if the Parade of Lights wasn't canceled. Scowcroft stated, "I would like to do both…they're both fun for different reasons."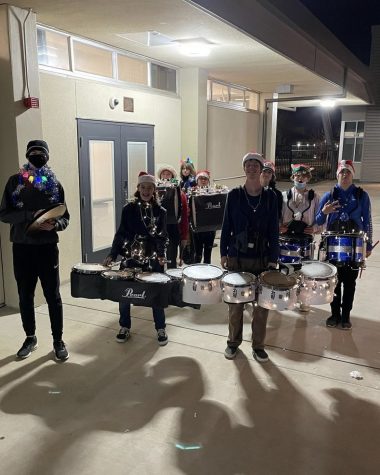 The Parade of Lights is a community event in Chico with many local businesses, schools, and many other members of the community participating in a parade of showing off their festive lights that correlated with the theme of the year. For example, last year's theme was "Move to the Music!" 
The Band Ambush was a non-required student event that was similar to the Parade of Lights in that it is about having fun and playing popular holiday tunes during the troubling season. Unlike the Parade of Lights though, the PVHS Band will be performing solo around the surrounding areas of PVHS, but with just as much passion and joyfulness as they would any other time. Scowcroft and the students participating in this event were excited and couldn't wait to showcase their holiday cheer and talent to their community. 
The Band Ambush first took place on the 3rd of December and is happening every other Friday leading up to the 2022 new year. Though on the 17th of December, they are going to play more tunes, including an exclusive march from The Nutcracker. 
Junior Bailey Ketchum, who plays the clarinet, was super excited to be participating in this event as it is such a festive time of year, as well as it being one of the first times performing again in her marching uniform. Ketchum stated, "It gives me a newfound sense of freedom and encouragement." Sophomore Viviana Cerada, who plays the trumpet, also mentioned how the Band Ambush was a very fun and interesting event. Cerada said, "It's exciting to see the people's surprised faces."
This event is going to brighten many students' environments before finals and give them some energy to push on till the end of the semester!  
Happy Holidays!
Leave a Comment
About the Contributors
Naomi Reynolds, Photographer
Naomi Reynolds-Wilks (2023) joined The Saga in her junior year and likes music and enjoying Boba with friends.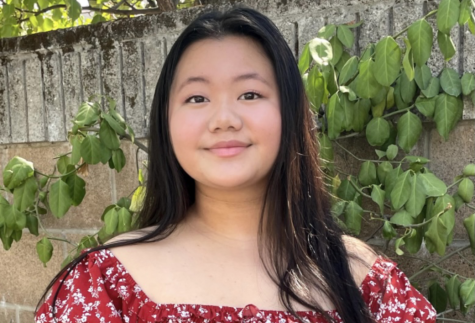 Tina Thao, Designer
Tina, a junior and first-year member of The Saga, wants to experience a new hobby to include with her other interests such as reading and cooking.