Chico High Moves to Block Schedule
New schedule changes for the high schools of CUSD were proposed during the 2019-2020 school year. However Chico High's proposal for a block schedule was the only one that was approved and went into effect during the 2021-2022 school year, Pleasant Valley was not fully approved. 
The new schedule at Chico High consists of a set of four class periods alternating each day, known as either Red or Gold days. On Red days, students go to periods 1, 2, 3 and 4, and periods 5, 6, 7, and 8 on Gold days with each class being 90 minutes long. 
A school day would have two classes in the morning, lunch, and then two classes in the afternoon. Students take eight classes in total and teachers are to instruct six classes, with three each day. Classes begin at 8:30 AM and end at 3:37 PM. 
 "Freshmen and Sophomores are all assigned an academic success class which offers a short study skills lesson and then time to work on their individual assignments," says Chico High's Spanish teacher, Jennifer Salas, "This also offers a chance for Juniors and Seniors to recover any credits and learning that were lost during the last two years in the pandemic as they have two more classes to fill those spots." 
Some of the student responses and teacher responses have been positive as they take on the new transition. 
"One of the things I like about this schedule is that I have two classes a day; I get to school at 10 and I'm out of there by 2 with barely any homework", explains Senior Danny Dalling, "However there would be times I forget something at home for school because I forget that I have class that day. It is the least stressful schedule I've had and I'm not complaining." 
Spanish and Academic Success teacher, Jamie Vargas, shares, "I have heard mixed feedback from students, most like not having all classes everyday and especially a chance to do homework. As a parent of a freshman, I was nervous at first for my son to have up to 8 classes, especially the year after Edgenuity. Students have more opportunities to take a variety of classes, and having class every other day is good prep for college/university life!"
The option of eight different courses is a fantastic pro of the new schedule as it opens doors for students to take more classes they are interested in or stack up on credits. Accordingly, each class has extended its length which means more room for more activities, learning, and teaching. 
"Having 90 minute classes can be a blessing or a curse. It's a great way to do some of the things we didn't always have time for before like more reading, singing, dancing, or projects. But if you don't know how to keep students engaged for so long, it can be a challenge. The good thing is we will learn and adapt and have an even better go at it next year," expresses Señora Vargas. The past three years have been filled with lots of uncertainty, however this schedule will bind students together to where they feel engaged with one another and experience less stress while they are at school.
Señora Salas describes how the new schedule feels more relaxed. 
"As for me and my colleagues in the World Language Department, we are unanimous in our enthusiastic support of the schedule! I have been teaching for over 30 years, and this schedule is exponentially more… gentle. With the traditional school schedule, some years I have had four classes before lunch. That was extremely grueling. It was always difficult to be "ON" for my afternoon classes. But this year, even though I'm teaching a class and don't have a prep on Gold days, I am not experiencing the same level of exhaustion."
Block scheduling may have been the answer to lowering stress levels and exhaustion throughout teachers' and students' days and will hopefully continue its positive impact for the rest of the years to come. 
The big question is: Will PVHS ever have a block schedule?
"For a block schedule to happen at PV it requires a waiver to be written, then the waiver is voted on by the teachers union. In order for it to pass, 85% of the teachers voting would need to vote yes," shares Principal Damon Whittaker, "Both, the waiver could be written with the same schedule that Chico High uses or we could write a waiver for a different schedule. Administration would meet with PV teachers to come up with a schedule that supports students and staff and has the best possible chance of reaching the 85% to pass."
Another important question to consider is how might underclassmen and juniors feel about taking on a new schedule?
Junior Leticia Castillo shares, "I feel like we should keep what we have because it seems to be working. Plus we have already changed the schedule many times." 
Although obtaining a block schedule is no simple process, Chico High provides a great example of what to expect through their experiences and responses as they handle the new transition.
Leave a Comment
About the Contributors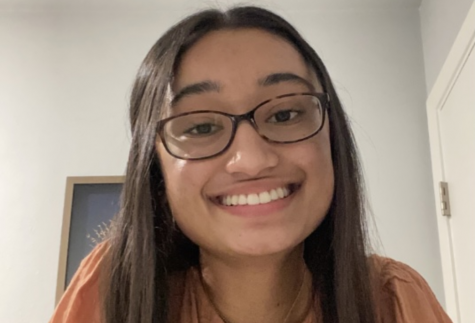 Diya Patel, Staff Writer
Diya, a senior, is one of the staff writers, and this is her second on The Saga. She loves spending time with her family and friends and volunteering to...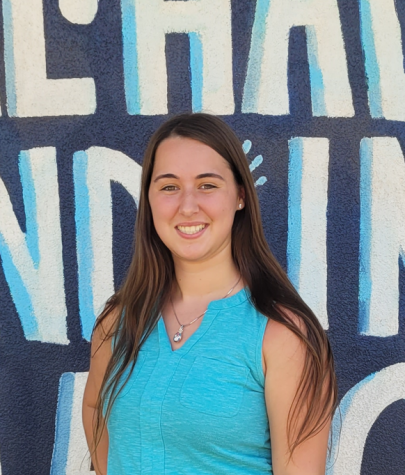 Makenna Wines, Editor-In-Chief
Makenna Wines (Class of 2023) is a senior, and this is her second year on The Saga. Last year, Makenna was the web designer for the club, and she really...