April Showers Bring May Flowers
Summer Safety:
Wear Sunscreen
Wear Sunglasses and a hat
Wear Hiking Shoes and Bring Water Shoes
April was full of showers so May is here to celebrate all of the flowers. But where can you go to see all these flowers? Chico is full of fun and colorful spots, such as Table Mountain. Table Mountain Ecological Reserve is a nature reserve that has over 3,315 acres, located three miles north of Oroville. It has a wide range of poppies and wildflowers. Large grass areas for a picnic, nine waterfalls for a quick cool down and easy hikes to walk, run or even bike! If you end up going, you'll even see some local cows!
Leave a Comment
About the Contributor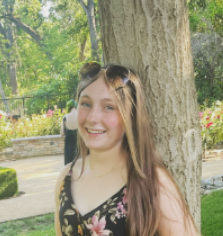 Greta Hauser, Editor
Greta Elisabeth Hauser was born in Escondido, San Diego, then moved to Coeur d'Alene, Idaho. She then moved back to California, this time living in Ukiah....