Welcoming New Teachers to the PV Family
As the 2022-2023 school year begins, PVHS welcomes not only new and returning students, but new teachers to varying departments.
Chico holds value to many people. One of them is Karleigh Neilsen, a teacher who has been teaching Spanish 1 at PVHS in the afternoons since last year. The four years students attend PVHS tend to leave a lasting impact on them, and for Neilsen, it did just that. Neilsen states, "To be able to teach Spanish at the high school that I went to is such a joy for me. I took Spanish here all four years, and my Spanish teacher, who no longer teaches here, is one of the main reasons I am even teaching Spanish, she is my biggest role model." Nielsen's passion for teaching the Spanish language brought her back to PVHS and now she hopes to instill that same passion in her students.
Likewise, Steven Tranberg, who teaches Art 1, Digital Exploration and Yearbook, explains that PVHS has given him the opportunity to teach close to home and to teach the subject he likes. He mentions, "I have taught [art] for the last nine plus years, so it is just like the bee's knees."
With only a few months into the school year, teachers new to the PVHS campus have already noted the best there is to the PVHS campus and culture, which is a high praise to the people at PVHS. Sheri Kauffmann, a Honors English 9 and English 10 teacher, adds, "I love going to the sports games for students. I've been to volleyball, and I'm going to football this week, so that's really fun."
Brooke Whitburn, teaching IM1 for the first semester as a long term substitute, agrees, affirming, "The school culture here is actually really good and there are a lot of positive influences here."
PVHS has hired a number of new teachers, each with something to offer the school, so let's warmly welcome them into the Viking Family. Get involved in school events and showcase the school spirit that makes PVHS unique and a great place to be.
Leave a Comment
About the Writer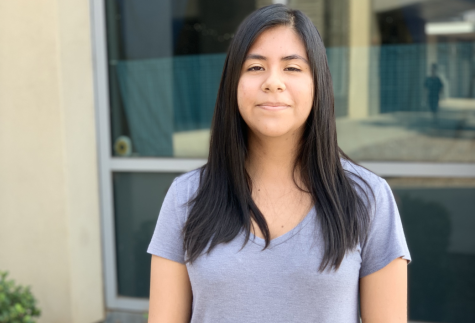 Yulisa Guzman-Rangel, Staff Writer
Yulisa Guzman, a senior at PV, enjoys reading, following recipes, and caring for the environment. Her interest in writing springs from her affinity for...