COVID-19 Restrictions Disrupt College Sports Recruiting
Even before COVID-19, scholarship opportunities were difficult to come by. Now with this additional challenge, athletes have to overcome an even more strenuous task than ever before.
COVID-19 has brought additional stress to student athletes by making them unable to participate in their sport and limiting their chances of college exposure. According to an article from cnbc.com, "Student athletes worry the coronavirus pandemic could put their scholarships at risk." Nationwide, 47 percent of student athletes now believe the cancellation of sports during the pandemic could put their college scholarship at risk.
Many competitive players rely on scholarships, but due to COVID-19, the National Collegiate Athletic Association (NCAA) had put a recruiting dead period on D1 schools until April 2021. This prevented many college coaches from making contact or watching any athletes play.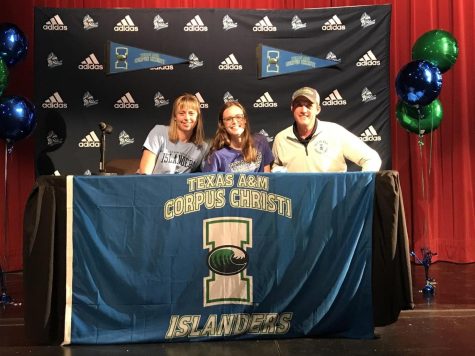 "It has been really hard to get footage to show colleges and makes it difficult for coaches to see a player's abilities. It also sucks not being able to go to state competitions because that's where more scouts are," explained senior Shay James.
Senior varsity football player Cole Abarca described this year to be "a season that almost feels like it doesn't count and it's made it more difficult to be scouted because we have less opportunities to play in front of scouts."
It has been a common theme through 2020-2021 that the main issue with scholarship opportunities is that college coaches are unable to see players play live. With this restriction, players are forced to rely more heavily on film which is not always the same as seeing it in person.
Overcoming the odds against her, senior Jade Bennett signed to Texas A&M University-Corpus Christi on March 26, 2021 for volleyball. Even with COVID-19, Bennett was able to get scouted by a D1 school.
Bennett explained that the recruiting process was successful in her case. "The assistant coach at TAMUCC had seen me play and he had coached me before so it was just a matter of getting out of state to work."
However, Bennett mentioned that COVID-19 has affected recruiting. "It's actually insane. In beach volleyball, you work the entire year practicing and doing qualifying tournaments to get bids to the national tournaments in July. During these tournaments there is an incredible amount of coaches trying to recruit new players. It got cancelled and wiped everyone's plans completely. Heavily disappointing so many people, including me."
Even though COVID-19 has made it more difficult to get recruited, it does not mean that it is futile, as in Bennett's situation.
The pandemic requires students around the world to work harder than they ever have before to get scholarship opportunities, but it is not impossible. Many students, just like Bennett, are able to make themselves known and are offered scholarships. With COVID-19 conditions improving, athletes are ready to get back to a normal recruiting process.
Leave a Comment
About the Contributor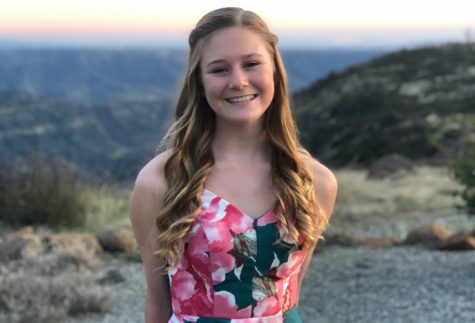 Mallorie Barteau, Staff Writer
Mallorie Barteau is a senior, and this is her second year on The Saga staff. Balancing academics, competitive soccer, ballet, and being a part of the...