Editorial- February 2022
Last week, 93.5% of PVHS staff voted to enact a new block schedule which will go into effect for the 2022-2023 school year. Most students will take eight classes rather than six, and class periods will be closer to 90 minutes rather than 55. The idea of adopting a block schedule in order to provide more flexibility in scheduling for students at PVHS has been circling around campus for years, but it became a serious conversation after the start of the pandemic. From switching from in-person learning to online, then to am/pm cohorts, back to in person and now, to this new block schedule, our school has seen more change in the past year than it has in quite a while. Change like this is ever present in our world, whether it manifests itself through educational developments like a new block schedule, mask and vaccine mandates or changes in relationships with family and friends. Although there are mixed feelings about change, it shows an important progression of society.
Change resembles growth, resilience and proactivity, and our school is offering many new opportunities for students that are actively improving our culture on campus. For example, The Saga will be offered as an official course next semester. By making the newspaper much more accessible for students, the class will allow more teens to share their thoughts and opinions; a monumental change that is crucial for students during this time. It is imperative that young people have an avenue for these important conversations about the subjects they are passionate about after hearing about them on the news everyday and having few peers nearby as sounding boards for their thoughts on them. Offering this class to students eager to make a difference in their school will show kids that PVHS wants to help represent the whole student body.
A new ethnic studies requirement is in the process of being introduced into the curriculum. Students will be required to take at least one semester of an ethnic studies course in order to earn their diploma. These courses are set to focus on the challenges and major contributions of different ethnic groups such as African Americans, Latinos, Native Americans and Asian Americans. This course requirement will help educate students more about the world they are living in, and the people who have helped to sculpt it.
These historic changes on campus demonstrate how PVHS is working to meet the needs of their students. After years of our school operating as a traditional six period, sports focused senior high school, it is refreshing to see PVHS making changes that will incredibly benefit all members of the student body. The pandemic has driven much change in our society and the education system in general over the past couple years, and it has proven that change is the responsibility of educators and administrators in order to mold the minds of our future and prepare them for a continuously developing world.
Leave a Comment
About the Writer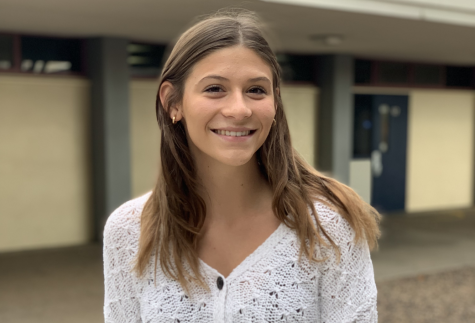 Molly Brown, Editor-In-Chief
Molly Brown is a Senior at PVHS and this is her second year writing and editing for The Saga. She wishes to inspire others to share their voices and to...