Artists at PVHS
PVHS is a community filled with artists who use their creative process to express themselves and interact with others through their original sense of style.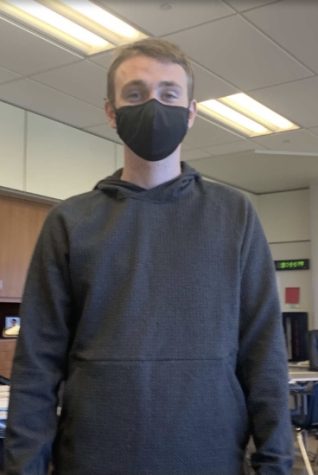 Senior Ben Matalavage is currently taking AP drawing. He enjoys working with mixed media. His favorite subject matter is nature. Matalavage said that he likes the outdoors and that he prefers to "draw endangered animals in order to bring awareness". He was inspired to start drawing by his grandmother and Ben recalled, "My grandma was a very good painter and we used to do art together". Ben's positive experience with art has motivated him to take a higher-level class for drawing in high school.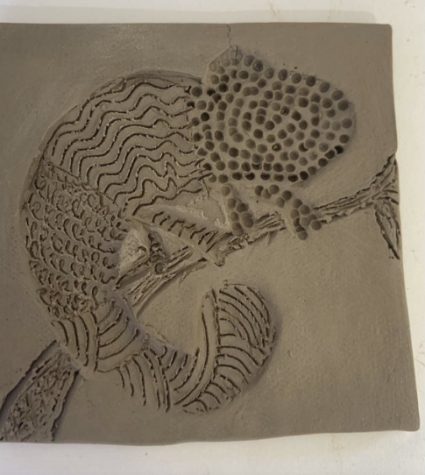 Junior Natalie Shalab is taking a ceramics class this year. The media she works with is clay and glazes. Shala said that her inspiration for taking this class is because "it's important for people to explore art and get an understanding of why it is so special". Ceramics is a great class to take in order for one to express a different perspective of the crafts. This class requires a student to improve their motor skills and thinking outside of the limits of conventional art.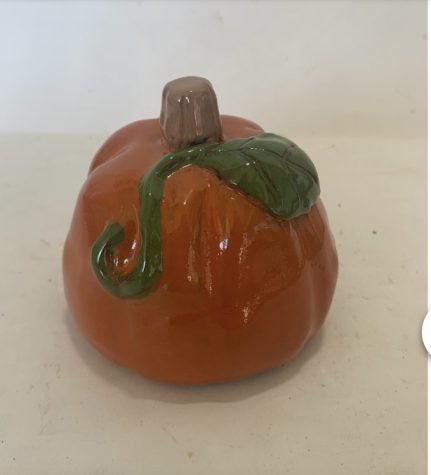 Senior Chloe Copeland is also taking ceramics. She has recently finished her second project this year. Copeland says, "it's very time-consuming, especially when you have to wait for the clay to dry". However, Chloe's latest project is her favorite, it is a "little pumpkin that really goes along with the theme of fall". She says that she wants to make another pumpkin in the future but "add more details and improve [her] skills". Chloe believes that everyone should take an art class and she says, "it's very motivational, especially when I make things that I could never do before". 
Art is seen in many different forms and gives students the opportunity to personify their thoughts and interests. The valuable skills learned during an art class will boost the creativity and confidence of all the artists in our student body.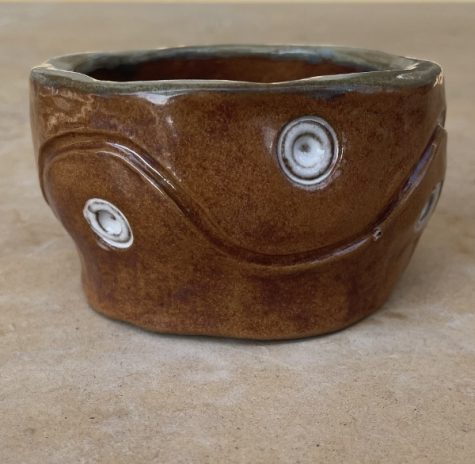 Senior Toanne Phan is in her second year of ceramics. She said, " So it was my junior year that I started taking an art class cause you know it's a requirement so I took Ceramics cause I'm not really good at drawing, and then I decided to take ceramics again my senior year because Mrs.Hopkins was wondering like are you going to do it again like please tell me yes. And I'm like yea i'll do it again.." "I think originality- cause like I remember she used to have a grading thing it's like, how original was your piece, so like I would try to think of things that were part of my personal interest.."
Junior, Grace Montgomery said, " This is my first year of art at PV, I took two art classes in middle school I took Ceramics and has normal art in middle school but I haven't taken like an art class traditionally until this year but like I enjoy like making stuff at my house like I have clay at my house that I like sometimes used to make stuff and I like drawing and stuff too." She said, " I'm inspired by like other art work but I'm also like inspired by like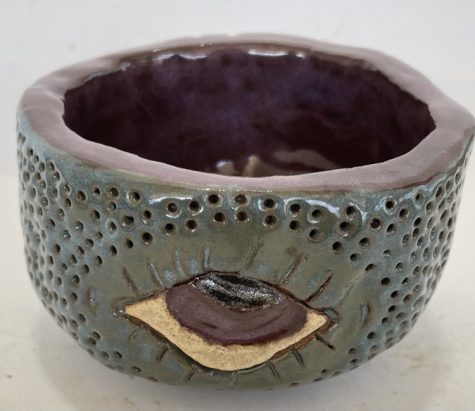 my interest, for example like I love cats so my cat is going to be my tile.. like my interests just like inspire me I guess and like my pinch pot was like an eye because like I love drawing eyes that's like one of my favorite things to draw.."
Junior, Emma Garcia said, " I took Ceramics sophomore year; and then this is my second year taking ceramics." Then I asked her if she pursued any line of work in this art field what would it be? And this was her response, "..Probably decor or just abstract pieces for decoration.."Garcia said, " My dad and my uncle are artists and I got a lot of inspiration from them."