Editorial- April 2021
The mental health of CUSD students has been in the forefront of all of our minds following the tragic death of a CHS student by suicide last month. This month's issue of The Saga focuses on bringing conversations about mental wellness to light and helping to reconnect students who are feeling isolated after being apart from their social circles for a majority of the past year. We want to represent the student body and serve as a resource for both PVHS students and parents. The social and emotional needs of students need to be acknowledged on campus and in classrooms. The North Valley Community Foundation recently took a step in the right direction by hosting the End the Silence event–which included students, faculty, family and staff from all Butte County schools. However more change needs to take place on a district level to continue to work towards ending the stigma surrounding mental health in teens. There needs to be safe and contactless ways for students to support each other and begin rebuilding connections with their peers and schools.
PVHS and CUSD have made multiple new efforts to reconnect the student body this month. Though we are still six feet apart at all times, the return of sports seasons, club activities, and school sanctioned events have been implemented to help students feel a sense of community and belonging again.
The goal of The Saga this month is to help students feel heard and supported in their efforts to reestablish and extend the connections that are meaningful to them. Remember, you are loved, you are heard and we can get through this. Thank you for supporting The Saga and please feel free to share information or resources on wellness in our Letter to the Editor Google form.
Leave a Comment
About the Writer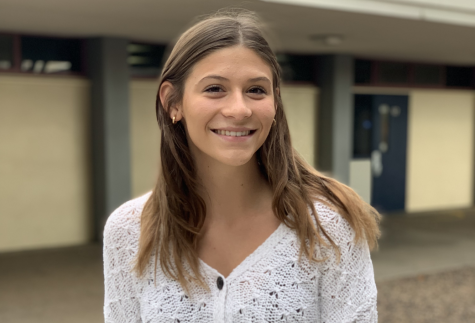 Molly Brown, Editor-In-Chief
Molly Brown is a Senior at PVHS and this is her second year writing and editing for The Saga. She wishes to inspire others to share their voices and to...