Feature: Carson Pozas
With his hard work and determination, Junior Carson Pozas earned the first place award in the "Digital Art" category at the High School Art Show on March 30, 2021, which included every high school in Butte County. He won this award for his art piece named, "Altered Beliefs". This unique and beautiful piece displays a multitude of different cultures and "expresses mankind's never-ending search for a purpose when the real beauty of life is unknown". Not only did Pozas win first place for this work, he was also nominated for another one of his pieces titled, "Corrupted Beauty". This captivating piece of art demonstrates the merge between beauty and nature, and does so flawlessly.
Carson Pozas has been creating works of art his entire life and continues to express himself through the world of art today. He has taken many different art classes at PVHS and is currently in Art Studio. This past year has been a significant year for Pozas' growth in art and he has achieved a variety of different achievements.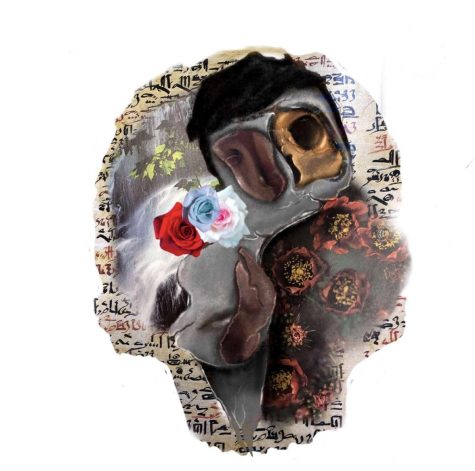 Pozas explained that his main influence in art came from his nanny as a child. He said that growing up, "I had a nanny that mainly introduced it to me and I loved it and have never stopped." Throughout his youth, Pozas experimented with many different forms of art, such as painting and drawing; however, he found his true passion is in digital arts within the past few years. His current class, Art Studio, aided him in finding his love for the digital arts.
He explained that "the class is mainly student-based, meaning each student follows a prompt given by the teacher. However, the student can do whatever they want with it." With this creative freedom, Pozas has been able to express himself through his art and delve into topics that personally interest him.
Though this past year's pandemic has taken a toll on everyone, Pozas looked for the positive in life and utilized this year to further improve his artistic abilities. He said "this year allowed me to experiment with my art and do things I wouldn't naturally do." He also feels that this year taught him to be, "patient with [his] art and to never rush the process." Pozas has learned to allow himself time to create a beautiful and unique piece of art. Pozas continues to improve his technique and is hopeful for his future in the fine arts industry.
Leave a Comment
About the Contributor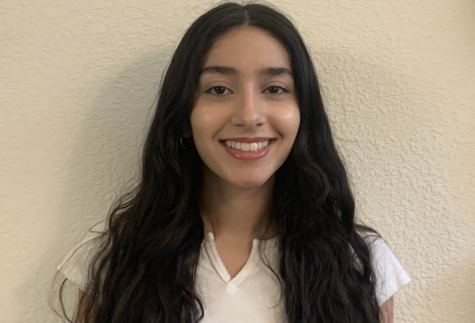 Yarah Radaideh, Staff Writer
Yarah Radaideh, a senior, joined The Saga her junior year and enjoys bike rides, reading, and art.