Cortes de Energía en Chico
Con el clima extremo que hemos experimentado este año, hemos experimentado varios cortes de energía. Una corte de energía occure cuando tenemos perjuicio al equipo de generara, transmitir o distribuir electricidad, y en el mes de enero hemos tenido bastante lluvia en California. Jostin Villalobos Fernandez, un estudiante de tercer año en Pleasant Valley, dijo que "cuando se va la luz, me gusta salir y jugar fútbol con mis amigos." Para pasar el tiempo sin tecnologia pude ser dificil para muchas personas, especialmente estudiantes. Por eso, es importante a encontrar a otras cosas que gustan hacer afuera o sin tecnologia. 
Pero, cortes de energía no solo occuren en casas, tambien pueden efectuar a las escuelas. Wendy Aparicio-Liborio, una estudiante de último año en Pleasant Valley, responde que cuando ocurre un corte de energía cuando tenia tarea "hago todo lo possible para que el maestro sepa que tuve un apagón. Como enviarles un correo electrónico desde mi teléfono y hacérselo saber." Para los estudiantes en esta era moderna es normal a tener tarea sola en el internet, por eso, apagones son impactante al habilidad a hacer tarea.
En preparación para tal ocasión, el Distrito Escolar Unificado de Chico tiene un protocola para cortes de energía que dice: "En caso de un corte de energía, el campus escolar continuará abierto. En la mayoría de los casos, mantener a los estudiantes en el campus es la opción más segura durante el horario escolar. Por favor asuma que la escuela estará en sesión, por horas normales, al día siguiente." Esto asegura a los padres que sus hijos todavía están recibiendo una educación durante un corte de energía. Añade además que, "En caso de cierre de una escuela, la notificación se enviará a través de nuestro sistema de comunicación en todo el distrito y también se publicará en el sitio web." Esto demuestra que podemos confiar en que nuestras escuelas manejarán las dificultades tecnológicas que enfrentan.
Estudiantes del Distrito Escolar Unificado de Chico, hablan a sus padres a informar ellos que su escuela estan preparado a manejar un corte de energía y invitarles a visitar al sitio web para estar informada con esas situaciones. Padres de estudiantes del Distrito Escolar Unificado de Chico, hablan con sus niños sobre cortes de energía para que ellos puedan sentir seguros cuando hay un corte de energía.
Leave a Comment
About the Writer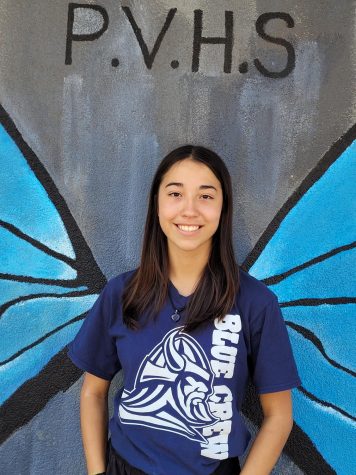 Lydia Lugo, Co-Editor-In-Chief
Lydia Lugo (Class of 2023) is a senior student at Pleasant Valley High School. Lydia is in love with photography, and she enjoyed taking a Digital Photography...