Editorial- October 2022
Since the Covid-19 pandemic started two and a half years ago, our community and school have seen many changes. There have been masks, vaccines, quarantines, job layoffs, new school schedules, activity cancellations and/or alterations, and so much more. Through it all, our community has come together to work through the changes to get to the point we are now at: normalcy.
The road has been much longer and harder than anyone expected when we began this journey. As this newspaper did not reopen its doors until a year after the pandemic started, we were unable to capture the changes in the moment. What we were able to get was the aftermath, which some could argue is much more important. We were able to talk to people well after news sunk in or protocols were implemented to get to the root of how our community felt. Since we started, we have also been determined to capture the new and constant changes so generations to come will know what this time was like from not only the viewpoints of the adults in our community, but also from the high school students.
As we move into a new school year with more new changes, such as the block schedule and a full year with no required masks, The Saga has a new goal. Our goal is to not focus on past events, but to report on topics in the moment. We have spent enough time in the past. These previous events in history are still important, but for the sake of moving forward to a new future, The Saga is committed to documenting the picture of what our "new normal" is, and what new issues around our community are in order to fairly represent the community.
Leave a Comment
About the Writer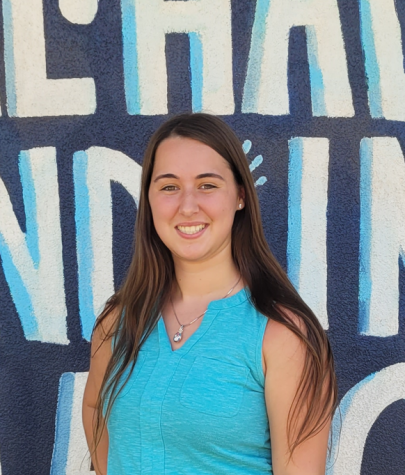 Makenna Wines, Editor-In-Chief
Makenna Wines (Class of 2023) is a senior, and this is her second year on The Saga. Last year, Makenna was the web designer for the club, and she really...