PVHS Varsity Field Hockey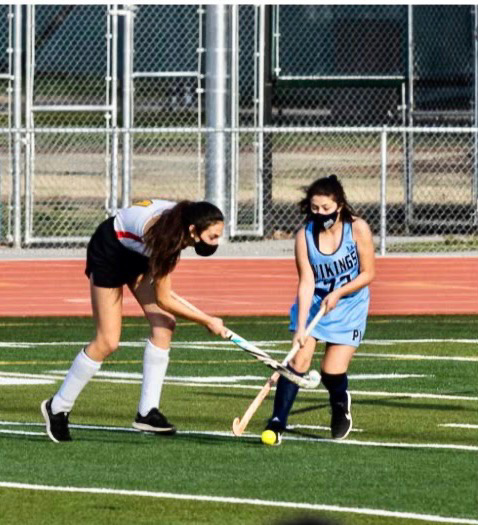 Pleasant Valley High School's Varsity Field Hockey team creates unforgettable memories from team bonding and strives for more game victories from teamwork, individual skills, and crowd cheering.
From the summer training and recent practices, the Varsity Field Hockey Team is learning how to work together in order to win their games. According to Junior Brianna Morris, each of her teammates are all "talented players who each have a variety of strengths." Morris states that the Varsity Field Hockey Team will know how to use each player's skills from summer training and practices to create effective game plays, which will lead them to victory. Morris also wants the team to focus on "working together as a team, instead of focusing on an individual".
Senior Ella Riccomini, the Field Hockey Team Captain, has been "learning the strengths of every player and is creating a [team] playing style for their games" from their after school practices. The strength of each individual player will help the team get more victories by the end of the season.
Riccomini states that one factor which will help the Varsity Field Hockey Team's motivation and victory rate "is keeping it loud and positive on the bleachers." The cheering crowd will help "motivate the team, and make them more energized".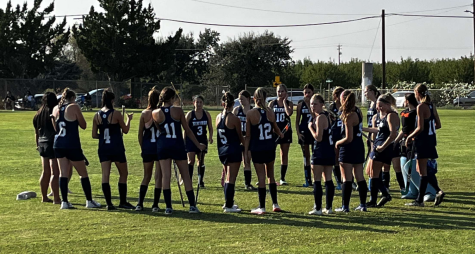 Riccomini says that the Field Hockey practices and getting to know each teammate, have allowed the team to bond from the games and outside of school. Riccomini's favorite team bond activity is when the team watches "films together which gives [them] time to talk and hangout." Another of her memories is when the Field Hockey Team has "team dinners before important games," and according to Riccomini, they "are the best," because there is "always good food with great people."
Junior Willow Brandon from the Field Hockey Varsity team, states that her best memories of the team are from the "team bus ride and dinners" because it allows her to bond with her teammates. According to Brandon, these friendships last not only during practices but outside of school too.
Leave a Comment
About the Contributor
Elaina Truong, Staff Writer
Elaina Truong is a junior at Pleasant Valley, and this is her second year writing for The Saga. Elaina chooses to write because she wants to communicate...