Class of 2025 Joins the Viking Family
As per tradition, Junior and Senior Link Crew leaders led the incoming 9th graders through their freshmen orientation on Friday, August 13th, welcoming them into PVHS's spirited culture. After taking a year off of a lot of in-person school activities due to Covid, freshmen orientation came back full-swing and according to the participants, was an absolute blast.
I thought Link Crew was fun. I was dressed up like a flower!" shared Freshman Dylan Longueira.
Wyatt Acker added, "it was good I was a bandit!"
While this event was able to take place in-person and on campus, masks were still a requirement. Senior Yarah Radaideh is a current Link Crew leader and took part in leading students at orientation.
"Personally, I don't think the masks affected our ability to connect with the freshmen too much. Although, occasionally it was difficult to see their facial expressions which did make it harder to interact with them," she stated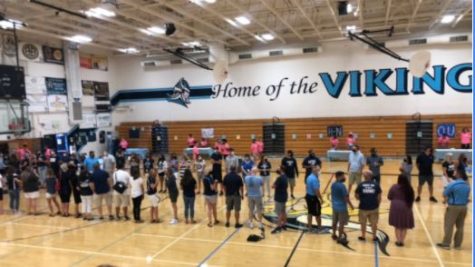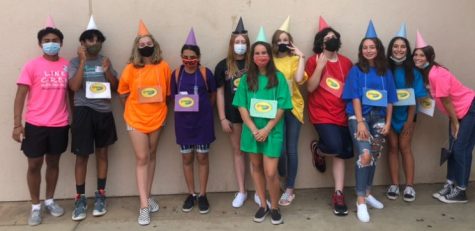 Radaideh also discussed her motivation for leading kids around. "Participating in this event made me feel proud to be a part of introducing the new students to our school. I didn't have the best freshman experience, so I wanted to make sure this new class of freshmen would not have the same experiences I did."
This year's incoming class of freshmen will get many opportunities last year's new class didn't. Freshman student, Kaycee Wallace, attended orientation and was able to experience PVHS for the first time.
She said, "I found it really helpful to get more of a feel for the campus and I'm really happy I went. My favorite part was getting to meet new people … and getting to ask upperclassmen questions about what high school will be like."
Kodi Aisthrope agreed and said, "it was fun to walk around [the campus]" and "I dressed up like a dinosaur."
PVHS's class of 2025 kicked off their Freshman year with a warm welcome from Junior and Senior Link leaders, dressed up in creative outfits, and will hopefully enjoy more of a "normal" school experience than in years past.
Leave a Comment
About the Contributors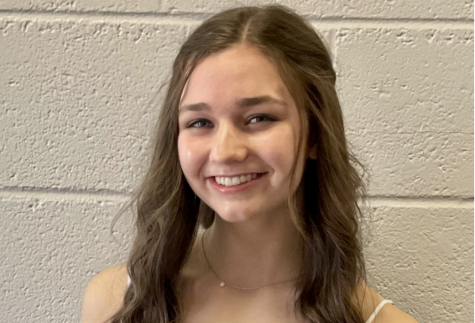 Natalie Chaplin, Editor
Senior Natalie Chaplin is a second-year writer and is the editor of the Feature Page. Outside of school, she is an elite-level dancer with North State...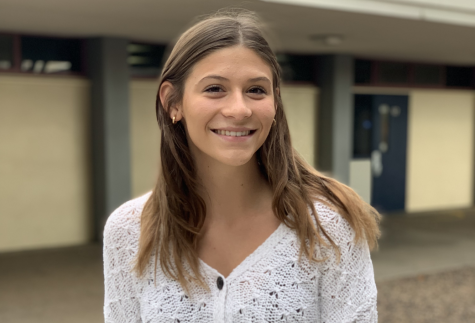 Molly Brown, Editor-In-Chief
Molly Brown is a Senior at PVHS and this is her second year writing and editing for The Saga. She wishes to inspire others to share their voices and to...