St. Patrick's Day At PVHS
St. Patrick's Day is an Irish religious holiday celebrated each year on March 17. Celebrated since around the 9th or 10th century, it is an important holiday in Ireland because it recognizes the patron saint of Ireland, St. Patrick, who converted the Irish people to Christianity in the 4th century. Today, St. Patrick's Day in the United States is celebrated by wearing green, consuming green food or corned beef, and by having parties, as well as other traditions that vary from person to person. The most common tradition is to wear green, as this is a small and simple nod to the holiday, not requiring much money or preparation. Freshman Nyah Baker says she likes St. Patrick's Day because, "It's an excuse to wear green, and green's my favorite color." 
Other PV students have their own traditions in addition to wearing green. Sophomore Melea Sanchez has fond memories from when she was younger. Sanchez recalls, "This one year, my mom made Rice Krispy Treats and painted them green, or she'd dye our milk green…at our school we would make little traps and try to catch leprechauns. It was really fun when I was little." Although she doesn't celebrate St. Patrick's Day as much now, she still has fun memories that make the holiday special for her.
With these traditions, some PV students acknowledge the holiday as a cultural holiday, as it is originally intended. Freshman Isaac Smith mentions, "My grandma has some ancestry in Ireland, so sometimes we talk about the culture." By celebrating St. Patrick's Day as a cultural holiday, this can bring families closer together by celebrating both their culture and their history. 
However, despite St. Patrick's Day being a cultural holiday, no clubs on campus are celebrating the holiday. Of the clubs that were asked, including SAFE Club, CSF, and Key Club, none had prepared any activity for St. Patrick's Day. However, SAFE Club is preparing activities for Women's History Month, focusing on gender equality and women's history. Although St. Patrick's Day is not being celebrated in a formal event at school, students can still celebrate it their own way both in school and at home. This year, St. Patrick's day is on Thursday, March 17, during Spring Break.
Leave a Comment
About the Writer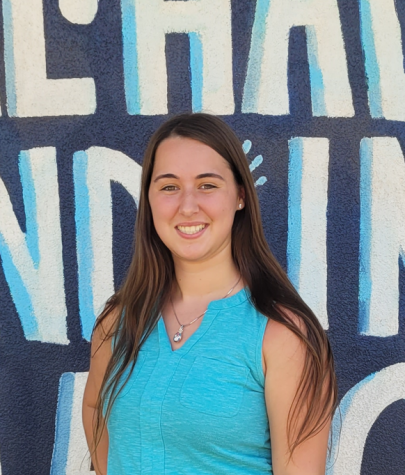 Makenna Wines, Editor-In-Chief
Makenna Wines (Class of 2023) is a senior, and this is her second year on The Saga. Last year, Makenna was the web designer for the club, and she really...