Editorial- May 2021
The graduating class of 2021 has had their fair share of setbacks and uncertainties. However this year's seniors have chosen to overcome and make the very best of their final year of high school. Through senior sunsets and sunrises, proms and senior nights, students have been able to finally connect with one another again and share valuable moments that they will take into their promising futures. Like all the graduating classes before, the class of 2021 will undoubtedly make an impactful mark on our campus and community.
Seniors this year have shown outstanding efforts despite the pandemic with many earning academic and athletic scholarships, succeeding in CTE and arts competitions and participating in safe and sober senior activities. The drive and determination of this year's seniors shows our underclassmen how to persist and push through. Freshman this year faced the biggest deficit. Without the simple key Viking experiences like the spirit of the Almond Bowl, rallies, theater productions and going off-campus for lunch, newer students to PVHS were unable to truly get an idea of what the high school experience is about. Now, as the world slowly returns to normalcy, it is time for the class of 2022 to step up and emerge as leaders to show PVHS students how they can have a fun and impactful high school experience.
Leave a Comment
About the Writer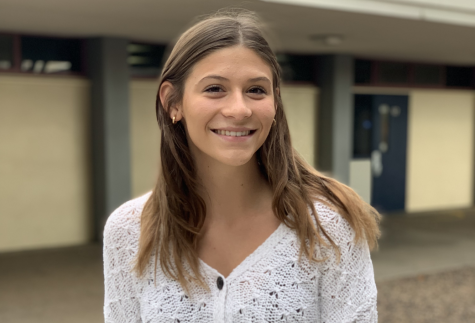 Molly Brown, Editor-In-Chief
Molly Brown is a Senior at PVHS and this is her second year writing and editing for The Saga. She wishes to inspire others to share their voices and to...