Editorial- October 2021
Throughout the last couple of months popular challenges such as the "devious lick" TikTok challenge have taken over secondary schools all across America. The damage caused from these viral challenges makes our wonderful student body look immature and apathetic. Our campus provides us with never ending support, shelter, and resources for learning; we must return the favor with respect. We need to promote a positive culture at PVHS. After a two year intermission of most social interaction, for many, this year is their first school year on a physical campus in a long time. These students deserve a warmer welcome, and our upperclassmen have the opportunity to help newer students connect with peers of similar interests and aspirations and discover what extracurriculars, clubs and friend groups best suit them. At The Saga we find these current malicious acts discouraging and unbecoming of our students, however we acknowledge that they are not representative of our entire student body.
In only a short amount of time at school, we have seen some of the most inspiring acts of school involvement from all classes. The Saga started last semester as a small club of only 15 active members. Since this semester, our club has grown to over 33 members, with an overwhelming amount of participation from our freshman and sophomore writers. Our junior and senior editors are positive that these students will be driven and proactive leaders not only for the future of The Saga but for the culture of our school. At sporting events, our student section is overflowing with students of all grades representing our school with an immense amount of pride and spirit. It is apparent that in a time of uncertainty with the changing quarantine protocols, locked bathrooms due to vandalism and turbulent political divisions, our Viking family has never been stronger. Our actions determine the culture and climate of our campus. How do we want to represent ourselves this year?
Leave a Comment
About the Writer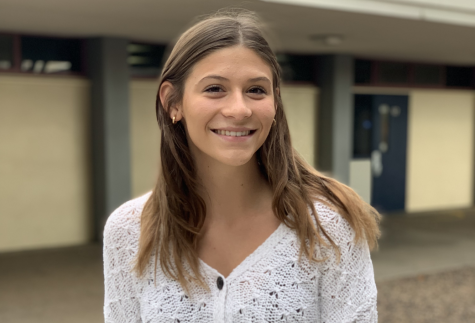 Molly Brown, Editor-In-Chief
Molly Brown is a Senior at PVHS and this is her second year writing and editing for The Saga. She wishes to inspire others to share their voices and to...