My Wonderful Journey to Nigeria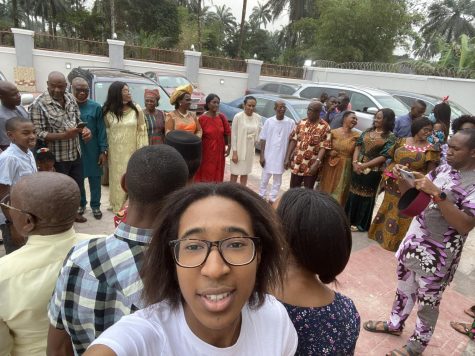 Over winter break my family and I got to go to Nigeria to see a lot of our extended family members. Both of my parents were born, raised, and met each other there. They left almost two decades ago and haven't gotten to return in years.
I had a lot of ideas of what Nigeria would be like when we got there; what it would look like and feel like. I thought it was going to be a totally different world from what I've seen my whole life. When I got there nothing stood out to me immediately. I could tell that it was certainly different, but it seemed like something I could have seen without traveling 18 hours. My family all stayed at my uncle's house for a few days. He lives in Abuja, the capital city of Nigeria. The city was amazing. There were restaurants, hotels, and amusement parks. One of the major differences I noticed was the roads. Not all of them were paved and most people there didn't obey any traffic laws.
After we spent a few days in the city, we relocated to a different part of Nigeria, the place where my parents grew up. It was strange to see how different it looked in two different places while still being in the same country. We drove around town and got to see the different landmarks in their lives like their old schools and jobs. I had never gotten to see these places and had only heard stories about their childhood. I could tell that it was a surreal experience for my parents seeing not just the place, but the people they had grown up with for the first time in years. We got to see so many different people and it was almost overwhelming. There were so many uncles, aunts, and cousins that I had never met before. There was also a slight language barrier there because most people there know English and Igbo, a dialect from Nigeria. Both my parents speak it but my siblings and I never learned it.
Overall this trip to Nigeria was an amazing and meaningful experience for my family and I. I got to meet so many people that I will remember forever. After so long, I finally got to see where my family is from and understand the environment that they grew up in. I'm so grateful to have been able to go through this experience to make lifelong memories.
View Comments (3)
About the Contributor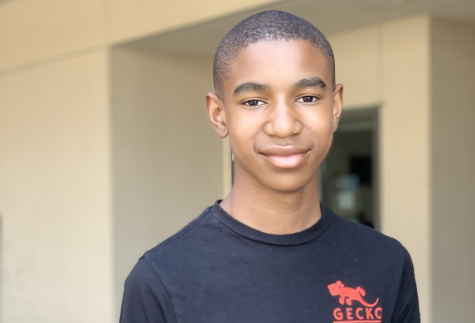 Tochi Ihekwoeme, Staff Writer
Tochi Ihekwoeme is a sophomore who wanted to join the newspaper to get to really know his school. He's excited to write about people who are underrepresented....