PV Students Head to New York and All-State Honor Choirs
In addition to the many athletes, artists, and leaders on campus, two of PV's choir members have been selected to participate in the New York Honor Choir and the California Honor Choir. 
Junior Anaya Riggs has been a choir member at PV all three years of her high school career, and has been selected for the New York Honor Choir. The New York Honor Choir is made up of high school kids from all over the US and the world who have been selected through an audition process. Part of the reason Riggs wished to join this choir was because "It'd be a good way for me to reach out…I wanted to meet people from around the world." Those selected will spend a week in New York from February 3-7, where they will have the opportunity to watch a Broadway show and partake in other New York experiences.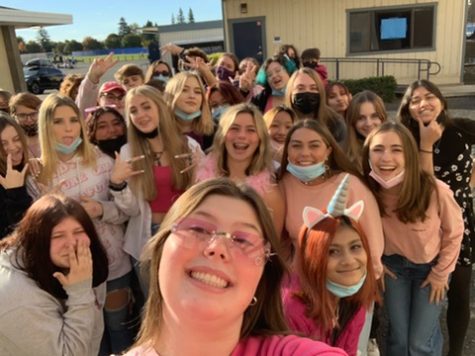 In addition to PV's choir, Riggs has a few more years of 'formal' singing under her belt from her middle school years. Riggs explains, "This is actually my 6th year of choir." Riggs recalls she got her start in singing because, "I made YouTube videos when I was younger, and it was…videos of me singing covers, or my own songs." This is not Riggs' first honor choir she has been selected into. Riggs mentions, "I've been to 6 honor choirs, not including the one I'm going to." But this one may be the largest she's attended, as Riggs shares, "I'm kind of anxious… I hope it goes really well." In addition to participating in the US Honor Choir this year, Riggs also participated in the California Honor Choir last year, like her classmate Kathryn Melanchuk will do this year, who is also a junior.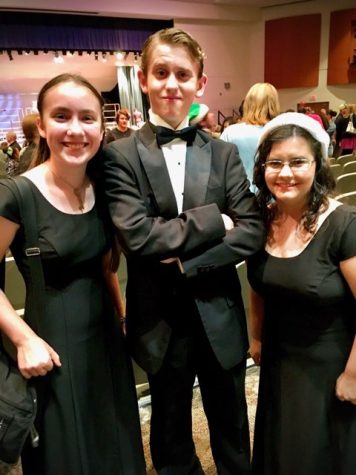 Kathryn Melanchuk is another PV choir member, who has been selected for the California Honor Choir. Melanchuk says, "I was first officially in choir at school in 6th grade…but even before that, I sang at church." However, despite singing a long time, Melanchuk reveals, "I wasn't sure if I would get in or not. I've had friends who have done it, and got in before, and I feel like they're way above me, because they've been doing it for longer, or they're just better," but when she did find out she was selected into the all-girls choir, Melanchuk says, "I was so excited." As the months have gone by since then, and she has been practicing the songs she will perform in the choir, Melanchuk says, "I'm getting a little nervous because it's getting closer…but I think it's going to be really fun." The California Honor Choir is February 17-19, and Melanchuk and others selected will spend a day to go sing in Fresno.
Leave a Comment
About the Contributor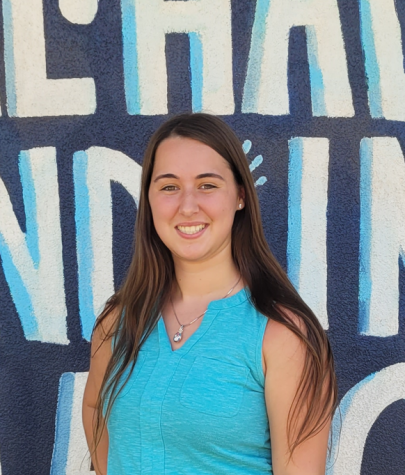 Makenna Wines, Editor-In-Chief
Makenna Wines (Class of 2023) is a senior, and this is her second year on The Saga. Last year, Makenna was the web designer for the club, and she really...