Bidwell Junior High School launches student-led mental health program, "Wellness Ambassadors"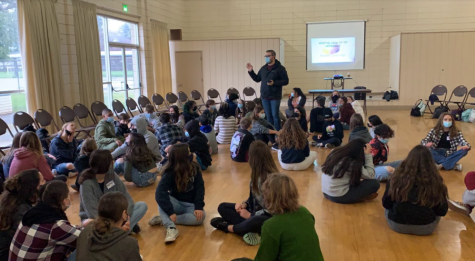 Students at Bidwell Junior High School have taken the lead in initiating critical conversations on mental health and are learning how to help others and themselves with issues regarding mental health as "Wellness Ambassadors" on their campus.
Adolescence is a unique time of physical, emotional, and social development and many of these changes can leave a young person feeling lost or alone.
"The Wellness Ambassador concept is this idea that students play the biggest part in changing the culture at their campus," shares Bidwell's Principal David Mckay, "A school culture that increasingly takes every opportunity to be there for one another whether it's student-student, student-staff. Bringing out the best in one another the Bidwell way and making for a more peaceful and creating a welcoming atmosphere for every kid on our campus: that is what I'm looking most forward to."
"Those who know how it is to be in junior high most are junior high students. We, as adults, can give all the resources we can but junior high students are going to turn to peers first," shared education specialist at Butte County Behavioral Health, Tristan Caro.
With these virtues in mind and concerns on the growing isolation as a result of COVID-19, McKay partnered with Butte County Behavioral Health to create Wellness Ambassadors, an age-appropriate program that teaches young people characteristics of mental health and how to best address and identify mental health issues amongst their peers and friends.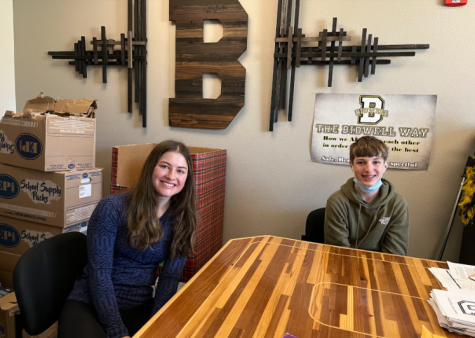 Wellness Ambassadors is made up of student volunteers who are interested in taking a bigger role on their campus and community as a leader and experts on mental health, integrating these concepts into their everyday lives. It welcomes and celebrates all who want to be a part of the change in their community without any limitations.
"I want to help anyone that is struggling and doesn't have anyone to talk to about these issues," shared eighth-grader
and Wellness Ambassador, Logan Millanes, "I am looking forward to learning what strategies I can use and how to tell the signs of anxiety and depression."
Accordingly, eighth-grader and Wellness Ambassador, Tierra Mackay, shared, "I want to be able to talk about mental health, especially with my friends. I want to be able to help those who are struggling."
The first official session of Wellness Ambassadors took place on the 7th of January. Ambassadors participated in workshops, ice-breaking activities, and engaged in conversations on anxiety, depression, and trauma with guest-speaker and local psychologist, Matt Reddam, which prepared them with definitions and a basis to build their knowledge on mental health.
For Millanes, he enjoyed making posters on facts and myths surrounding mental health and reflecting on the various surprising details and new information.
"We got to meet lots of different people and learned about the different signs of mental health struggles," shared Mackay, "We even created a fictional person and helped identify her struggles and discussed how we would best help her."
More than 85 students participated in this first training intensive and there are 112 students enrolled in the Wellness Ambassadors program overall, ranging from grades sixth to eighth. Mckay hopes to implement Wellness Ambassadors full-fledged next school year and continue with 10% of Bidwell Junior High's student population enrolled in the program.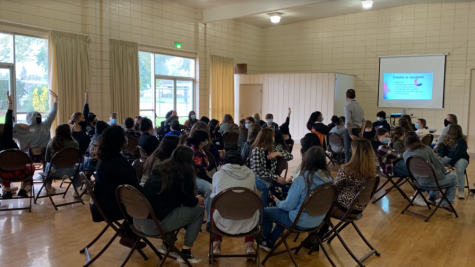 Caro explained that the rest of this year's sessions will be held Fridays during Primetime, a silent-reading period. The sessions will include different modules and lessons with a variety of training videos, including videos influenced by the curriculum of Erika's Lighthouse, an adolescent mental-health training program created after a young girl named Erika lost her life to depression. After February, the Wellness Ambassadors will meet periodically for check-ins and follow-ups.
"I'm excited to see how these booster sessions and training sessions help motivate these students for broader terms and see how this campus changes to where students are trained and learned in a really interactive and interesting way that I haven't seen before for months to come," said Caro.
"Being confident in my abilities to help others and recognize the signs of mental health is something I'm looking forward to," shared Mackay, "I want to help the community grow closer (where we can have these conversations)."
For high schools next year, many trained Wellness Ambassadors will be shifting over as freshmen and will be well-equipped with skills as first-generation Wellness Ambassadors.
Additionally, Wellness Ambassadors is set to be a program that will be available for adoption onto any campus at any time where the curriculum could easily be passed on and carried out. This brings many opportunities for other middle schools, high schools, and other youth-led organizations to implement Wellness Ambassadors on their own campuses.
"Every year, I have had the pleasure of being at Bidwell. Each class has played an important role in making the campus better," exclaimed Mckay, "As high school kids now, please don't underestimate your individual power and impact on your school's power. You have a positive impact on your interactions with those around you. Don't lose sight of that, you have the power, you have the influence and impact more than you realize now. Think of someone who's affected you as a peer, you are that person to make positive changes."
Leave a Comment
About the Contributor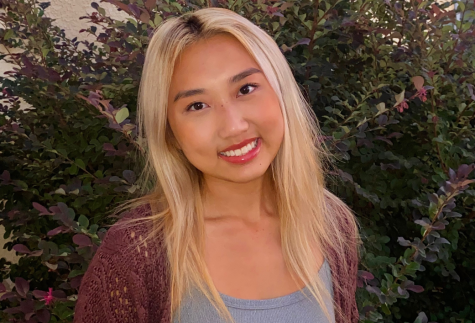 Destiny Lee, Editor
Destiny Lee is returning for her second year as an editor! She hopes that she can create a space where her peers can stay connected, be empowered, and...