Ski and Snowboard Vikings Slay the Slopes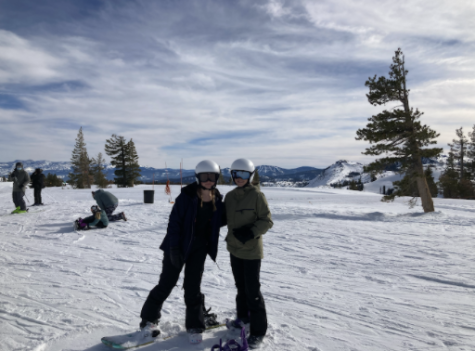 Starting the New Year off with a bang, the Pleasant Valley Girls and Boys ski and snowboard teams have worked really hard in their recent competitions. 
On January 7, 2022 the team started the day bright and early and arrived on the slopes ready to dominate the competition, and they did just that. With a time of 1:01.78, entry number 496, Quinn Olson shredded the competition and took 1st place in the Males Skiing division. 
Close behind him, seniors Keifer Zelenski and William Schuster took 3rd and 4th place out of 44 competitors. Zelenski coming in at 1:04.68 and Schuster tailing him at 1:06.63, it was a close race between the two. 
The skiers aren't the only ones taking the glory for this competition! Both Mason and Hayden Boslow came in 3rd and 4th place overall for the men's snowboarding. 
On the women's side, senior Ella Ferris took second place, just over a second away from taking 1st. With a time of 1:05.05, Ferris dominated the majority of her competition and continues to work hard so that she can improve her time. 
As the only women's skier at PVHS, Ferris is always doing her best on the slopes and at practice. Junior Ronja Sesterhenn says that "Even though I snowboard and she skis, I always see her working hard and trying to improve herself for every race". 
The tenacity and determination shown by these individuals continued to their next race on January 14, 2022 where the women's snowboarding made excellent strides. 
The PVHS women's snowboarding team took six of the top 10 places in this competition. Senior Rebekah Horn came in first place with a time of 1:18.32, and close behind her in third was Riley Hurd with a time of 1:22.85, which was only .17th of a second away from taking second place. 
Additionally, our men's snowboarding team also had an outstanding outcome by being two of the top three racers. Competitors Noah Buran and Hayden Boslow did their best in this competition, and it showed by Buran taking second place and Boslow taking third place.

In their race on Friday, January 28th, three PV racers finished in the top 10 Men's Skiing with Will Schuster winning the race at #1, Kiefer Zelenski at #3, and Robbie Foster at #8. 
Additionally, the women's snowboarding team had four PV in the top 10 with Riley Hurd coming in 2nd, Jenna Shelburne #5, Kenna Chaplin #7, and Madison Hurd #10. 
Last but not least, the men's snowboarding also has three PV in the top ten with Mason Boslow taking 2nd, Hayden Boslow #5, and Noah Buran in #10. 
The ski and snowboarding team has both "dry-land" and "snow practices. The dry-land practices are two times a week and focus on strength and tactical understanding, while on Fridays or on the weekend additional practices are held on the snow to get experience. 
While skiing and snowboarding are individual sports, each racer has both individual and team goals. As an individual, the top three from each category (Women's snowboarding, women's skiing, men's snowboarding, and mens skiing) aspire to go to states, and thus improve their time to be as fast as they can. A team goal is to always bring each other up and support one another through any challenges. 
None of this gets done without the team Coordinator Amanda Hurd. Hurd manages to get everyone where they need to be in a timely fashion, in addition to her already hectic schedule. Although getting everything organized for races can be time consuming, Hurd says that she enjoys getting to be there for the team and that her favorite part about the ski and snowboard team is that,"she gets to see their hard work pay off, and that the team has a sense of community." Hurd says proudly that, "we are a family and are always there for each other." 
Leave a Comment
About the Contributor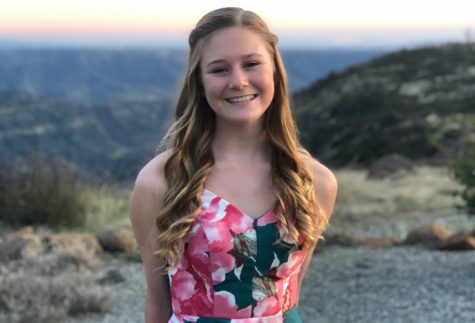 Mallorie Barteau, Staff Writer
Mallorie Barteau is a senior, and this is her second year on The Saga staff. Balancing academics, competitive soccer, ballet, and being a part of the...