Senioritis Starts to Affect the Senior Class
As spring semester begins, students in their senior year at PVHS are reaching the final stretch of their high school education. Around the country, seniors are notorious for slacking off during their final semester; once college applications are submitted or the ability to graduate has been secured, grades no longer really seem to "matter", and effort in academics takes a noticeable downturn .
The preponderance of decline in seniors' school efforts has been dubbed "senioritis", insinuating it is some kind of unavoidable disease. So, the question is: do seniors at PVHS have senioritis?
Senior Zacharias Willingham outright admitted "I definitely do [have senioritis], it has definitely kicked in, and I pretty much don't do homework at this point, I just hope to turn in enough to pass classes, and to keep up decent grades".
Other students, like senior Lauren Flagg, don't feel that they themselves have senioritis, but have noticed it a lot in their peers and friends. Flagg stated, "I definitely see other students feeling that way, like instead of doing the last couple problems on their homework assignment they'll just catch up on sleep or find something else that they would rather do, more often than actually sitting down and doing their homework".
On the other hand, some students feel they are not affected at all by senioritis. They remain ever focused on their schoolwork, and continue on their pathway of hard work and academic success. Senior Ryan Daugherty is enrolled in many advanced classes, and explained his point of view on the subject. He remarked, "I'll still do my homework because there's no point in not doing it; I don't understand the point in stopping and just not trying anymore. I don't understand why you would stop trying just because it doesn't impact you anymore, it just seems kind of lazy".
All in all, the senior class of PVHS seems to be a mixed bag when it comes to the effects of senioritis. Some feel it strongly taking over, while others feel it can be easily fended off. Regardless, most seniors seem to be excited to be graduating soon, and looking forward to their futures beyond high school.
Leave a Comment
About the Contributor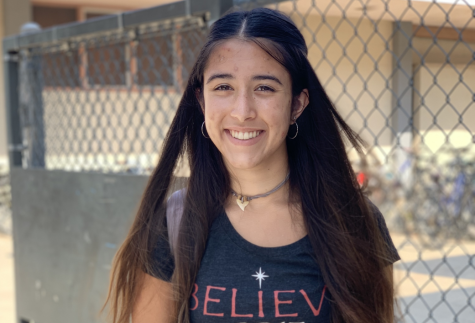 Henley Roy, Staff Writer
Henley (2022) has written for the Saga for two years and enjoys journalism because it helps her stay connected to her school community. In her free time,...