Student Profile: Ella Farris
Junior Ella Farris has been a multisport athlete at PVHS since her freshman year. She is both a swimmer and a skier. This ski and snowboarding season Farris has made some notable achievements for the team.
Farris said, "I have gotten a varsity letter all three years on the team. And this year I won a Giant Slalom race for the girls and I got second place overall to a senior boy at Chico High." Before COVID-19, Farris made it to the state competition and placed 14th. She said "Sadly, this year we did not have states, but if we had I would have gone."
Farris has faced some challenges with being an athlete during the pandemic including lower morale on the team. Farris said, "We haven't been able to do team activities or group bonding because normally at races we all sit in the lodge before and after races and cheer each other on and just talk to each other, but with the pandemic we have to be outside at our cars and once we are done racing we have to be by ourselves and we can't sit on the chair lift with our friends and we don't really get that team aspect anymore."
The pandemic has not completely ruined Farris' attitude and she is still excited to be participating in the sports event if they have to be modified for COVID-19. Farris said "I love competing so it is great that we are still able to compete during this time. I am a very competitive person and use that as motivation to help me get faster times."
Leave a Comment
About the Contributors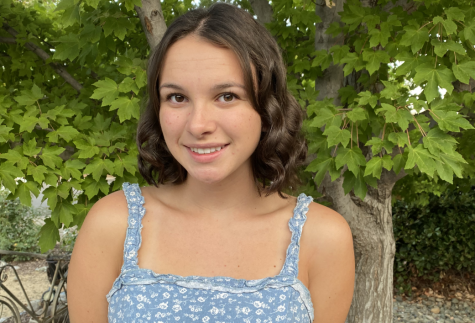 Maya English, Editor
Maya is a senior at PVHS and edited for the Saga in its debut year. She loves journalism and being involved with her community.