Multi-Sport Athletes
COVID-19 has affected all of our lives drastically so it is no surprise that sports at PVHS have seen some changes as well. Due to the loss of the fall and winter sports, there was a concern that athletes who would not get the opportunity to compete this year were losing their chances to be recognized by college scouts. Gavin Newsome, the governor of California, agreed to let the students play their fall and winter sports during the spring.
Many people are asking what happens to the athletes that play both fall and spring semester sports. Usually athletes are limited to one sport a season, but it was decided by the Chico Unified School District that with these circumstances, the students may play each of the sports that they would normally play all in one semester. This eliminates the issue of forcing the students to pick one sport over the other and completely giving up one sport. Junior Evan Enserro is both a wide receiver for the PVHS football team and a sprinter for the track team. Enserro said that "it is hard to give 100% to both sports at the same time, but once the overlap of the two practices ends, I will be able to focus more energy into my track season."
One major concern from both teachers and parents about students being allowed to play two sports is how it will affect the students progress in the classroom. They worried that playing so many sports in a short amount of time will take away too much focus from academics. Enserro states that "because of the new modified AM/PM schedule I have plenty of time to get all of the school work done in the afternoon" and he is not falling behind in any of his classes. Athletic Director Pam Jackson addressed this matter by elaborating on the 18-hour a week policy for athletes and says that "the reason behind that rule is that the education comes first, and they don't want kids to be practicing 25-30 hours a week and not have enough time to do their homework and do well in school."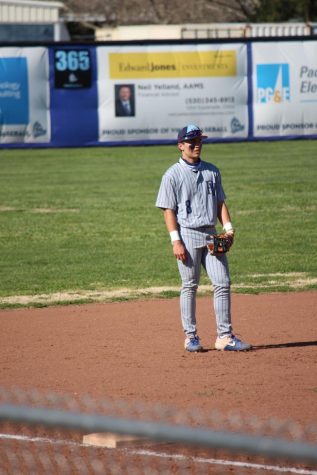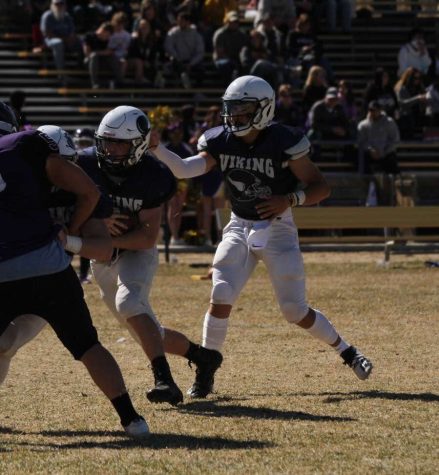 Guanzon pictured above playing football and baseball
Another concern about these sports are the conflicting schedules. Junior Ian Guanzon is the starting varsity quarterback and third baseman for PVHS and faces a challenge with balancing both his football and baseball schedules. Guanzon stated that he will "prioritize playing in games" meaning that if he "has a baseball game on the same day as football practice the baseball game is the priority." Enserro also mentioned that the athletes who play both baseball and football practice attend baseball practice first and when that practice is over, the baseball players participate at the end of football practice. This seems like a simple philosophy until there are both baseball games and football games on the same day. Guanzon addressed this possible situation by saying "obviously there are going to be game conflicts, but I will try my best to be at everything." Many others are in the same position as Guanzon and Enserro and are planning their sport's schedule each week as more regarding the status of games is posted on the PVHS athletics page.
On top of balancing scheduling conflicts with these sports, athletes need to be extra cautious to prevent injuries since there is less time to recover in between games and practices. Jackson said "I don't see us having any more injuries this year than we did last year." She credits the coaches for "being very diligent about warming people up properly" so that they do not get hurt in whatever activities they are doing that day. She said "we have a really good strong staff working together" which takes the athletes safety into consideration above all things. The varsity football coach and the varsity baseball coach regularly meet up to discuss their shared athletes to ensure that they are keeping their players safe and healthy.
All in all the athletes are trying to make the best out of this bizarre situation and they continue to perform well both athletically and academically under these circumstances. Jackson stated that "the hardest part is on the athletes now because it is forcing more communication… and will be a true test to their time management skills." The athletes are up to the challenge and are handling the situation extraordinarily well, showing just how resilient the athletes at PVHS truly are.
Leave a Comment
About the Contributor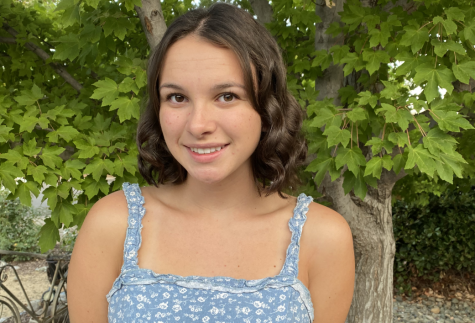 Maya English, Editor
Maya is a senior at PVHS and edited for the Saga in its debut year. She loves journalism and being involved with her community.