PVHS Students Prepare For Finals
With the end of the fall semester quickly approaching, the dash to improve grades and prepare for finals is here. Luckily, there are several different ways PVHS students can study, relax, and still have a little bit of fun. 
Freshman Studying- Cocoa and Cram
Hosted by PVHS's Link Crew, Cocoa and Cram is open to freshmen students, who are invited to study in an environment with their peers. Stephanie Volk, one of the Link Crew coordinators, describes the event, saying, "It's for our freshmen, to help them study for their first finals…freshmen can come, and they can get help from upperclassmen, and there will be hot chocolate, and popcorn, and things to snack on, and give them time to study." With provided snacks, freshmen can receive help from upperclassmen Link Crew leaders if they need, or just use the opportunity to study in an environment for just that. Coco and Cram is only open to freshmen students, and is occurring December 8 and 9 from 4-6pm.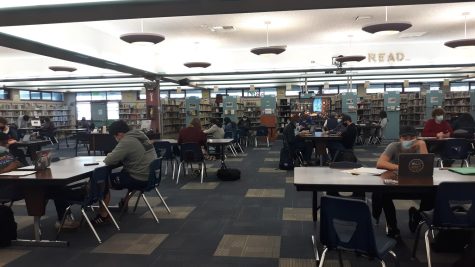 Study Groups
Sometimes, the best way to study and retain information is with other people to encourage each other and to make studying fun. Whether it's just studying with a couple of friends, or joining with like-minded classmates to pool ideas, study groups can be fun and productive. The library is a great place to meet up. So, go grab a few friends and study! Quizlet and Khan Academy can be great places to start if you and your group need ideas of where to start. 
Library Events
In previous years, over the course of finals time, the PV library typically hosts several study sessions. This year, however, with the absence of Mrs. Sarginson, there will be no special events, but Mary Ferris, the assistant librarian, says "We'll be open for the normal times…it's a great place to be!" The current library hours are 8am- 4pm  Monday, Tuesday, Thursday, and Friday, but changes to 8:45am- 4pm on late start Wednesdays.
Peer Tutoring
Peer tutoring is a program led in the library by student volunteers. There, you can receive help studying and on homework. See the library for more information.
Tutorials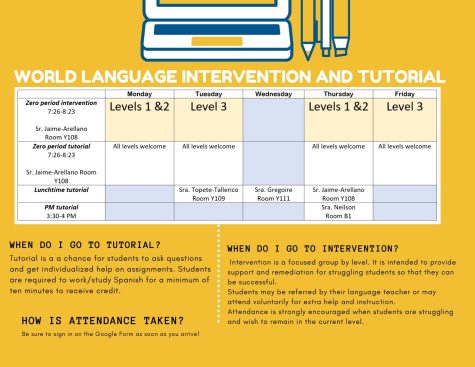 Both the Math and Foreign Language departments host tutorials to help students with homework, make up missing assignments, or just for some extra tutoring. The Spanish teachers even offer a level-specific intervention before school starts most school days, except Wednesdays. The schedules for both the math and Spanish tutorials are attached below.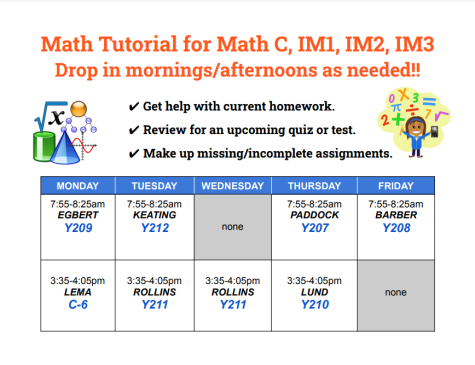 Leave a Comment
About the Contributor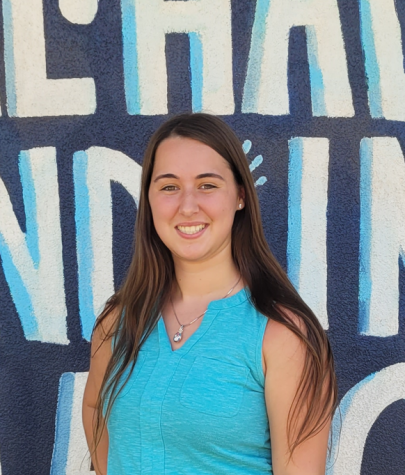 Makenna Wines, Editor-In-Chief
Makenna Wines (Class of 2023) is a senior, and this is her second year on The Saga. Last year, Makenna was the web designer for the club, and she really...