Former PVHS Athletes Become Coaches Years Later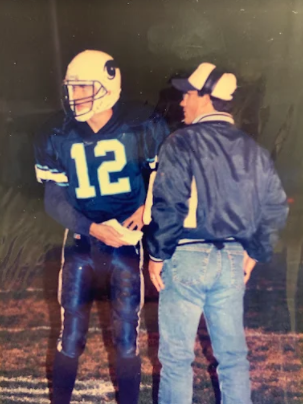 Roaring rallies, high curriculum, family spirit, competitive edge is how one may describe PV, but was it always this way? Through the eyes of current coaches, we can travel back in time to see what is consistent at PV, and what has changed. 
These coaches graduated from PVHS, and something about our school brought them back. 
Mr. Carras graduated in 1997 and was the quarterback for the football team, played basketball, and baseball. Now, Carras teaches Sports Medicine at PVHS and is also involved with athletics. He coached football at PVHS for a few years after college, but now works as the athletic trainer. Carras appreciates the community most at PVHS, "Going to PV, coaching at PV, having a lot of success at PV. . .it is easy to have a lot of pride at this school." 
After graduating, Carras attended Cabrillo Junior College in Santa Cruz and played football there too. Of course the college scene was different and exciting, but Carras wanted to be involved in high school academics and student life once again. 
After coming back to Chico to complete his graduate work, he coached at various schools in the Bay Area, but ultimately returned to Chico. "Chico is home, I have family here, and it has the small town feel," states Carras.
Another PV alum, Mrs. Allen graduated in 2002 and played on the softball and field hockey teams. Allen is now the Assistant Varsity Field Hockey coach at PVHS. Aside from athletics, Allen also teaches Psychology and Government.
Allen attended Butte and played softball after graduation. During her first year at Butte she also helped coach Viking field hockey. 
After her graduate work at Chico State, Allen began looking for a job. "I wanted to work in Chico but there weren't many opportunities. Finally, a spot opened up, and I was lucky enough that it was at PV."
When returning to PVHS as a teacher, she fully intended to jump back into coaching field hockey. 
Allen says, "As soon as I got my job in Chico, I asked Coach Flory if I could help him with field hockey." Both of these PVHS alumni had a great impact on the Viking spirit while enrolled, and continue to have a great impact on the school now. 
Allen reminisces on her coaches at PVHS stating, "Coach Tallerico is a wonderful person, and I appreciated him as a coach. Fran Hogan coached field hockey, and she was excellent. She pushed us to our limits but did a great job of making everyone feel validated."
Allen takes inspiration from field hockey coach Hogan, "I get a lot of my ideas and influence from her." Using methods like Hogan, Allen has already had a great impact on many PVHS students and athletes.
These alumni, now having a perspective of PVHS from two different times, attest that the school is still familiar to them. 
Carras says, "There are a lot of teachers I had that are still here, and some of the people I went to school with, like Mr. Ford teaches here now." 
Allen's take is "PVHS has always had this pretty chill vibe, everyone is overall really accepting of others."
Despite the inevitable changes that would come as PVHS grew and evolved over time, something about the school brought these alumni back. There is something powerful to say about the Viking Spirit. It touches an individual so deeply that they too want to be a greater contributor to the spirit. Once a Viking, always a Viking. 
View Comments (2)
About the Contributor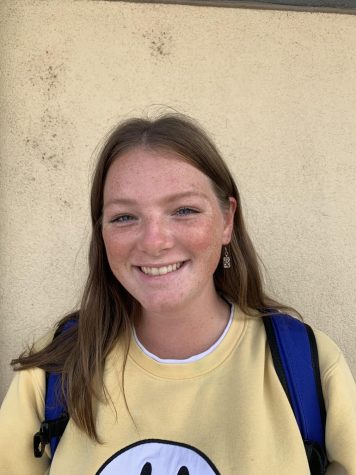 Laney O'Donoghue, Publicist
Being a part of the story that is told is important to senior Laney O'Donoghue, and she appreciates the opportunity The Saga provides her to do this. 

This...