Wrestling Season Begins
The PVHS wrestling season has officially begun. Their pre-season began November eighth, but their first meet is set to be December fourth, with girls and Varsity boys heading to Orland, while JV boys will be competing in Corning. 
Having coached for twenty-two years, the head wrestling coach, Coach Nelson, is more than eager to build the team back up from Covid-19. Regarding the impacts of the coronavirus on their performance and team size, Nelson remarked, "I think it really took the wind out of our sails…but we've gotten more numbers this year and things are going better." 
Speaking of numbers, our wrestling team has more girls than ever. "We currently have ten girls this year. Historically, we've always had around two or three," said Nelson.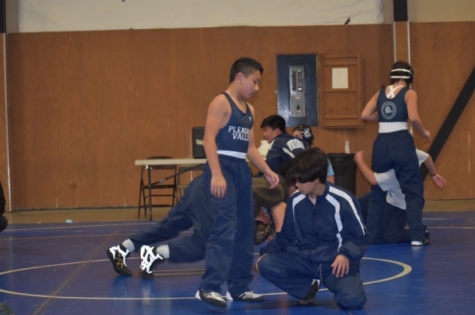 There are a lot of misconceptions about to sport that both Nelson and our team wanted to share. Nelson noted, "some people think it's easy. But it's not only an extremely intense sport physically. When you're fighting, you're on your own and all eyes are on you. I mean-you're wearing a singlet. It takes a lot of guts, boy or girl. To me, some of the hardest things I've seen are kids going out there, losing over and over again. But even though they have way less experience than some of their opponents, they keep coming back, and suddenly, they're winning their matches. It's cool to see them grow." 
As for our team, Owen Bechtold, Justin Topp, and Angelique Trueblood agreed with his statements. Bechtold, a wrestler at PVHS of three years, said, "what I like about wrestling is that it teaches you self defense." 
"It's also as aggressive as you can get in a high school sport," he laughed.
Topp, who's been referred to as one of the leaders of our PVHS team by Nelson, says he "like[s] getting into the zone and wrestling, even though a lot of people don't really understand the sport."" 
Angelique, a seasoned wrestler, remarked, "I'm more of a live fighter. But drilling in practice is what makes us successful in our matches, and it's worth it when I'm beating people." 
The entire team is looking forward to a great season of improving, building a foundation, and even winning. We hope to see these things happen this year!
Trueblood won first place in girl's this weekend.
Leave a Comment
About the Contributor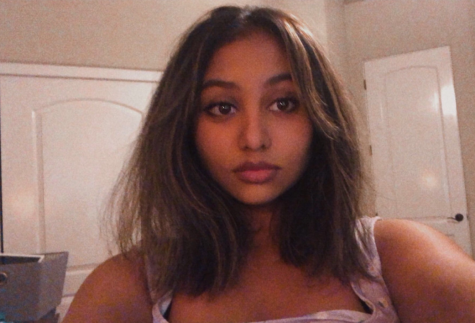 Naina Shailesh, Publicist
Naina Shailesh specializes in writing stories that highlight our ever-changing campus community. She's a senior, and this is her second year writing...