COVID on the Rise at PV
PV is number one in the school district when it comes to COVID cases. Uncover the rise and its effects on students, their academics, and their families.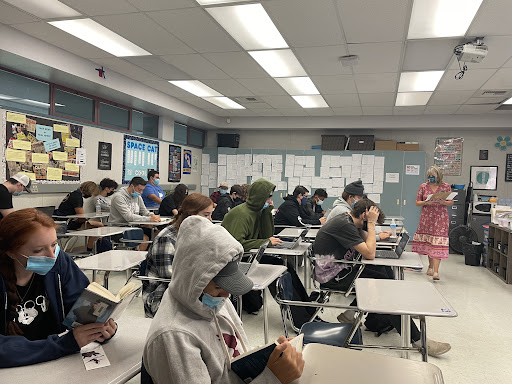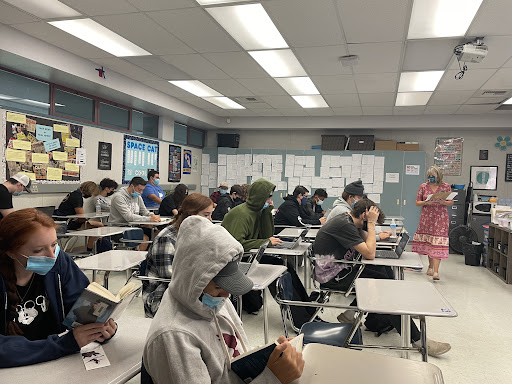 COVID-19 has been a serious issue since March of 2020 and is a progressing issue at PV.
In August, Chico Unified School District collectively had 192 cases with PV making up 46 of those cases. PV has been the number one school in the Chico Unified School District with the most COVID-19 cases. From the first day of school to the first week of September, there have been 57 cases between students and staff and almost doubles Chico High's 31.
School Nurse Julie Scalet stated, "We've seen way too many kids here at PV test positive for COVID this school year. Prior to the delta variant, kids that did test positive weren't very sick… Now, most parents are reporting that their student is very sick. It's just a huge bummer as this not only affects the student but also their peers who may end up testing positive due to exposure or have to end up in-home or modified quarantine".  
COVID cases are getting more serious and hospitals are full. The rates of COVID cases are continuing to rise and the need for preventative action is dire still.
Sophomore Kelli Yang worries that the increase will affect her family as well. The rise is not just within the school grounds; it's a much larger problem. Some students and staff have families in their households with health conditions that put them at a greater risk. Also, many family members have essential jobs, like firefighters and nurses, that the community needs as it's facing not only COVID but fires nearby as well. 
Additionally, many expressed that COVID-19 has made going to school and work much harder.
Yang shared, "Covid has affected me by making me unable to learn for the past two years". 
Junior Andrea Saucedo Pio mentioned, "Many people are missing class due to exposure or getting COVID-19. Missing classes is very hard to make up as work builds increase which stalls learning with the rest of the class."
Lowering the cases calls for action. It is necessary to wear a mask properly and keep up with the mask mandate. Saucedo Pio and Yang mention wearing masks not just inside but also outside and only taking them off when necessary. This will lower the spread of COVID germs around PV. Garrett also suggests teachers be consistent and become the "mask police" to keep up with the mandate.
Scalet stated, "The vaccine is a game-changer for PV students that don't want to be impacted by quarantines, missing out on sports, etc… instances of breakthrough COVID for those that are vaccinated is rarer AND symptoms tend to be much milder. If you are vaccinated and exposed in class as long as you have no symptoms, you are still allowed to play sports and you don't have to do modified quarantine!" 
With the upcoming flu season and the similarities in COVID-19 and flu symptoms, it's important to keep note of the key differences and stay home if you are experiencing any symptoms. Getting a flu shot would definitely benefit you in the long run. 
"Students have been doing a great job wearing their masks at PV! I'd just encourage you all to keep up the good work, continue wearing your mask at all times while indoors and remember to wear your mask properly which means that it should fully cover both your mouth and nose," advised Scalet.
Keep up the good work! We can work together to make PV a safer place for our Viking Family. 
For more information about COVID-19 Precautions, visit the CUSD COVID-19 Dashboard: 
http://www.chicousd.org/News/District-Wide-Safety-Info/COVID-19-Information/2021-Community-Dashboard/