New Buildings Ready for Fall 2021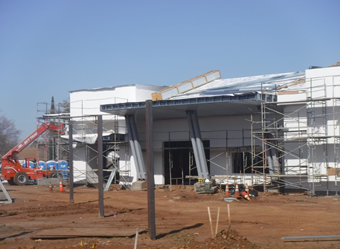 "Our new culinary arts center will probably be the best culinary training facility in Northern California," stated Phil Morgan, Facilities Use Coordinator at Chico Unified School District.
The anticipated expansion of Pleasant Valley High School is at hand, being an estimated 60% complete and expected to be ready for the 2021-2022 school year, annexing an additional 15,000 square feet for the new culinary art facility and cafeteria alone.
Culinary arts received grants for the construction of their program, and the Chico Unified School District decided to take this time to update Valhalla.
The construction is being done in phases, the front entrance said to be the ensuing edifice to be opened for the students, followed by the courtyard and shade structure.
The new cafeteria, otherwise known as Valhalla, is a prodigious advance of the prior cafeteria, which now houses all school administration.
"Valhalla will be housing new high-tech video and audio technology," continued Morgan, "and restaurant menu screens to choose meals from." One wall will be equipped with a video screen, and two restrooms are also planned.
The cafeteria is not the only thing to be eager for. The old administration building has been completely gutted, being replaced with three classrooms and two training labs for the CTE Medical Pathway.
The quad, fronted by an outdoor sound system, will be a huge overhanging canopy for shade, accompanied by nice concrete designs with seating and a very large shade structure.
Leave a Comment
About the Contributors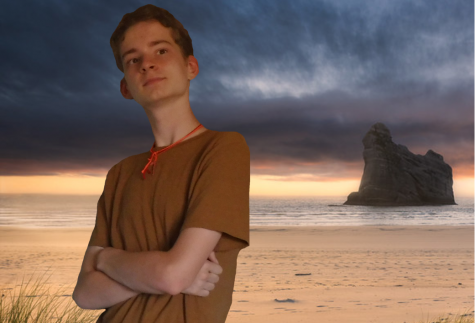 Nicholas Thompson, Designer
An enjoyer of narrative and expository writing, graphic design, web design, and many other topics, Nicholas Thompson is a sophomore working as a web designer...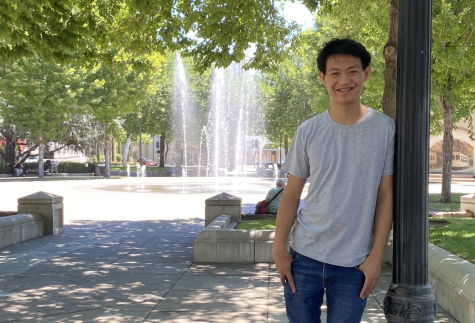 James Fong, Staff Writer
James (2022) joined the Saga his junior year and loves playing musical instruments, joining new clubs, and wants to travel the world.