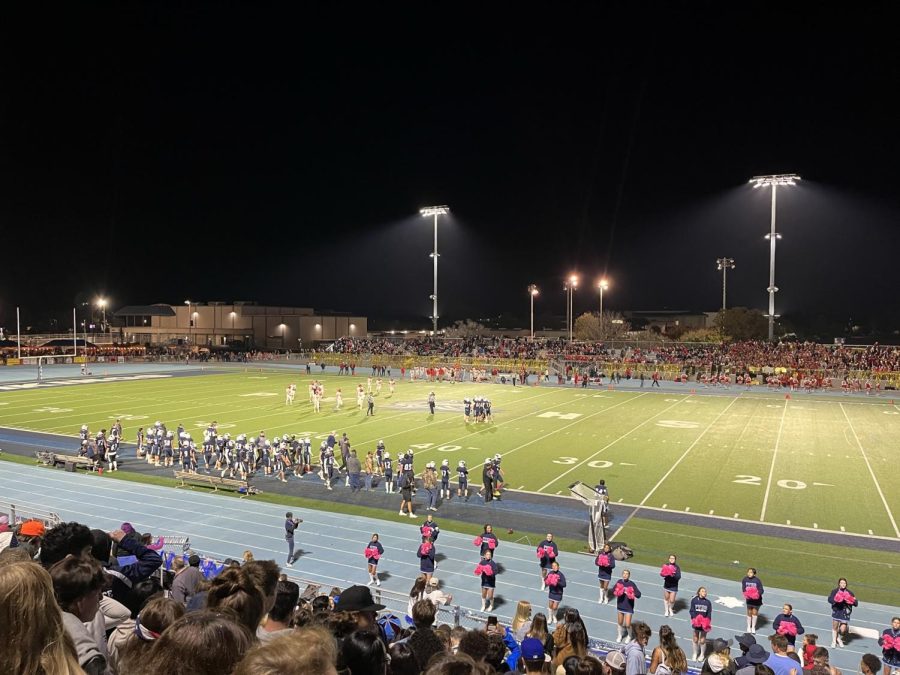 Taylee Wright
The Almond Bowl is an event that not only students from Pleasant Valley and Chico High get excited for, but a football game that the entire Chico community looks forward to every year. This year was the 50th Almond Bowl, and our Pleasant Valley Vikings did not disappoint. All three of our teams (Freshman, JV, and Varsity) won their games against the Chico High panthers. 
When asked about how the teams prepare for Almond Bowl, coach Jesse Bremm said that their practices are week to week. "So when it's Almond Bowl week, we begin to prepare for the Almond Bowl. But prior to the game, the most important thing is being consistent and then putting everything together." He said that their main strategy of the game was to "just win."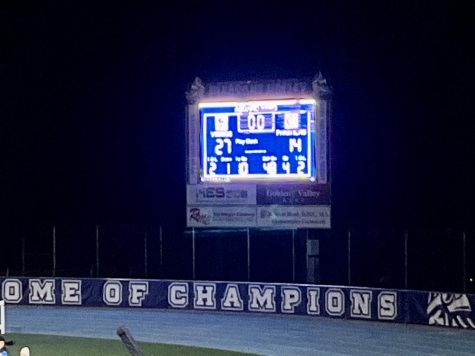 At the junior varsity game, sophomore Ashton Carr, #23, scored the first touchdown and PVHS led at the end of the first quarter 6-0. At the beginning of the second quarter, an interception was made by Carr as the first half ended 6-0 PVHS. However, Chico came back fighting in the second half and scored a touchdown almost immediately after the half began. Sophomore Ricci Smith, #6, scored a touchdown and the third quarter ended with PVHS leading 22-6. In the fourth quarter, PVHS fumbled and Chico High got another touchdown as a result, making the final score 22-14. The Vikings overcame it all, though, and won the game 22-14. 
After the JV game, junior varsity coach Kyle Carlsen said, "I'm really proud of a few gut check and crunch time plays and how [the team] faced adversity." According to Carlsen, some of the best gut check plays were performed by Ricci Smith, Isaiah Fortune, and Hayden Risk. Carlsen also added that the "o-line played awesome." 
During the Varsity game, PVHS scored two touchdowns in the first quarter, one by junior Gabe Garretson, #14. Junior Bryson McFall #23 also took down a Chico High player at the three-yard line in the second quarter. Rebounding from the tackle and an incomplete pass, Chico High's Gage James made it into the endzone for a touchdown. The Vikings came back strong with a complete pass from senior Ian Guanzon, #10, to junior Luke Alloway, #44. Alloway's birthday happened to be on the day of Almond Bowl, and the crowd sang happy birthday to him at the game. This must have encouraged him because he made a touchdown shortly after. Then, our female kicker, senior Annika Gnesda #20, made a field goal and the first half ended Vikes 21, Panthers 7. The final score of the game was 27-14 PV. 
At the sound of the buzzer at the end of the fourth quarter, the students rushed down to the field to celebrate both wins. Sophomores Anna Haro and Keegan McGregor summed it all up by saying, "The game was so awesome. Lit, crazy, movie. That's what the game was."